5 Quick Fixes for Workshop Efficiency
A number of Fleetmaster customers have already discovered that the Fleetmaster Technician's Touchscreen – which is now available on mobile Tablet PCs – can transform workshop efficiency. Here are five simple ways it can improve your workshop…
1. Set your technicians free
Are your workshop technicians shackled by the constraints of outdated workshop processes? Perhaps it's time you set them free!
With Fleetmaster: Technician's Tablet, your technicians can roam all over the workshop, entering job details as they go. They no longer have to find a PC, log in and open up job cards before they can start work – and they can certainly forget about printed job cards. Your technicians will have all the information they need to do their jobs – including relevant repair types, stock items, and checklists – at all times.
And in our experience not only will your technicians be more productive; they will be happier in their work too.
2. Enable multiple technicians to work on a single Job
Because the Technician's Tablet has direct live access to the job data, multiple technicians can work on the same job simultaneously, with all data entries immediately available to all technicians. This removes the need for multiple printed job cards and reduces the likelihood of duplicating tasks or technicians wasting time waiting for other tasks to be complete.
Best of all, this also allows a technician to perform maintenance tasks while another technician completes an assigned inspection checklist – both simultaneously recording their work and results, which saves time and increases overall efficiency.
3. Streamline parts entry
Utilising the Stock Parts Entry section of the Technician's Tablet enables fast and easy entry of required parts, either via manual entry or using a fully integrated barcode scanning option. Because this is done at the point of receipt using structured codes and direct access to available stock lists, there is no risk of confusion or reliance on hand written requests regarding what has been used.
As usual, parts can be added to the job card prior to technician intervention and are visible directly to the technician at any point.
4. Lose the paper!
Can you imagine a workshop with no paper? We can – in fact, we've seen more than one! The Technician's Touchscreen can truly free you from paper hell and all that goes with it – including costly re-entering of job card data; illegible handwriting; troublesome data entry mistakes; and of course the filing cabinets fill of scruffy old job cards that take forever to find should you need to refer to them.
5. Instant Reporting
From a management perspective, one of the Technician's Tablet's most powerful benefits is the fact that it means data relating to jobs and unproductive hours are instantly available, ready for KPI reporting and analysis.
While it is of course nice to not have to wait for job cards to be processed before you can understand your operational effectiveness, there's a bigger opportunity here: some Fleetmaster users are actually using this information to improve forecasting and identify gaps where they can take on additional revenue-generating work.
Fleetmaster Technician's Tablet is a remarkably low-cost way to improve your workshop efficiency. And because it will work with any Tablet PC, you are free to choose hardware that suits your budget and requirements!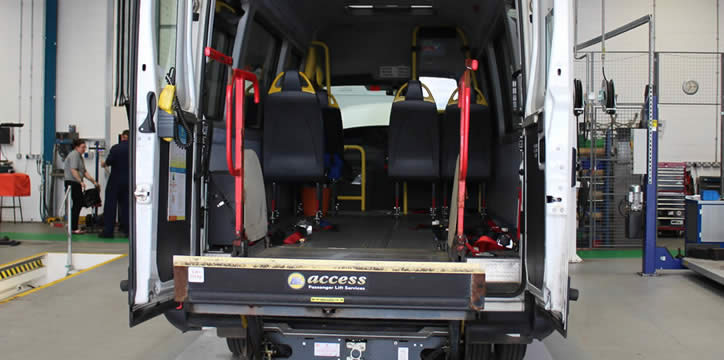 Keep up to date on what's going on in the transportation world
(c) 1999 - 2019 Trapeze Software ULC. All rights reserved
Trapeze Group respects your privacy