Mainstream Schools and SEN Transport
The efficiency you need; the transparency parents demand.
See it in action
Solutions covering eligibility and applications; planning, scheduling and publicity; and bus passes and parent information.
Circle
Hundreds of hours can be spent each year managing the issue of bus passes, enquiries from parents, and operator invoices. With funding constrained for many authorities, it is vital to manage these processes quickly and affordably. That's where Circle comes in.
Self-Service
Empower passengers by enabling them to access information and manage schools transport applications; improving service levels and reducing admin workload on office staff.
Efficiency
Enable office staff to allocate their time more effectively by reducing the effort required to process applications and passes; and plan and publicise service information.
Managing Operators
Streamline financial interactions with transport providers, including advertising, awarding and management of contracts; admin and payroll; and reporting for budget control.
Parent Information
Transparency of information offers parents complete assurance regarding child safety.
Management Information
KPI Dashboard offers a simple and slick operational overview, accessible anywhere and any time. Log in to review operational KPIs, and drill in to the data to expose and address any issues.
Meeting Complex Needs
Tailored scheduling algorithm ensures staff have the support needed to efficiently manage transport provision for passengers with complex needs.

"Our bus pass project has delivered fantastic results for the council in only a few months… we've transformed the way customers apply for transport by delivering an online service that meets the needs of Worcestershire's citizens."
– Matt Stone, Transport Support and Technology Manager, Worcestershire County Council

Worcestershire County Council: Complete Schools Transport Portal
At the same time each year, Worcestershire County Council experiences a deluge of enquiries regarding bus passes for school and college travel. As the start of the education year looms, parents undertake a last-minute rush to get their children prepared for term time.
This surge has a severe impact on the council in the form of thousands of phone enquiries. The authority required a more efficient way of processing transport applications; the solution was a new web-based information portal.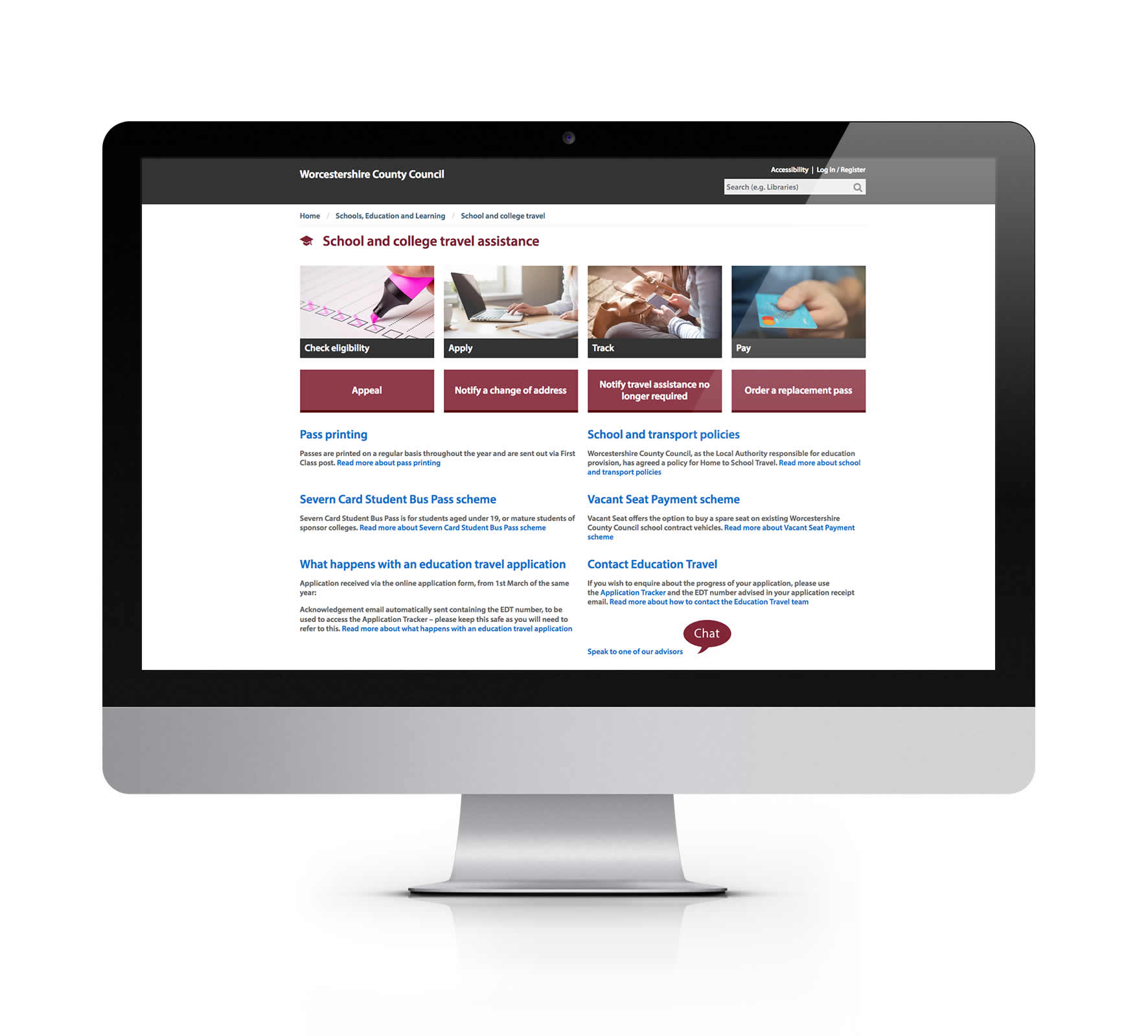 Solution Information Sheets
(c) 1999 - 2023 Trapeze Software ULC. All rights reserved
Trapeze Group respects your privacy