Cloud Hosting: Myths vs Reality
At this year's UK Conference, Trapeze Group IT Manager Gareth Millier offered to dispel some myths and misconceptions relating to IT Hosting Solutions.
Such solutions are part of a wider IT revolution, which has evolved from traditional thick-client IT solutions. There are two key players here: Cloud Hosting, and Managed Hosting, both of which enable bus operators and local authorities to shift IT resources from physical underlying networks and servers to those hosted elsewhere.
But there's a simple and important difference between the two: Managed hosting utilises dedicated servers and IT equipment at a single facility; while Cloud uses a vast network of multi-tenanted servers, often pulled from different data centres in different locations.  
The obvious potential benefits of Cloud and Managed Hosting have seen them gain traction in public transport, leading to a rise in 'Software as a Service' (Saas) or 'Infrastructure as a Service' (Iaas) models.
However, it appears that Cloud technology is especially susceptible to the perils of myth. For example, perhaps the most prevalent myth about the Cloud is that it will always save local authorities and bus operators money – see below.
In his session, Gareth helped to dispel these myths, arguing that their existence impedes innovation and detracts attention from the actual opportunities and challenges present in all hosting models.
So what are the most common myths about Cloud hosting? And what is the reality? Let's see…
It's all about the money, money, money
While Cloud hosting can indeed save significant amounts of money for local authorities and bus operators, this may not be true in all circumstances. Indeed, while cost savings are a likely benefit if organisations are looking to use the Cloud service irregularly or semi-regularly – for instance, updating their schedules on a weekly basis for a few hours at a time – a Managed Hosting solution will likely deliver greater cost savings where services are being used 24/7.
What is more, it appears to be the case that money is sometimes less of a pull or push factor than other elements when organisations examine the solutions that work best for them. A 2014 CIO survey by Gartner, for instance, indicated that other reasons – such as increased agility and flexibility – may warrant greater consideration than purely financial elements.
Cloud should be used for everything
Because of the hype surrounding Cloud, many organisations believe it should be used for everything, and wherever possible.
There are, of course, some cases where it can be a great fit for a transport organisation – for example, Essex County Council were able to replace their existing thick client solution for timetable data management with Trapeze's Novus-FX application hosted in Trapeze's data centre, thereby enabling local authority partners to access Novus-FX to enter and manage data.
However, Gareth argued that just because you can move something to Cloud, doesn't mean you necessarily should. Cloud hosting fits best where value is placed on flexibility and suitability – moving applications to the Cloud simply for the sake of it doesn't necessarily provide the business with any clear value.
Cloud hosting isn't secure
Well-documented examples of Cloud platforms – such as iCloud – being hacked have given rise to the mistaken belief that Cloud isn't secure.
The reality is, in fact, quite the opposite, as Cloud is a very secure place to hold data. To date, there have been very few security breaches in the Cloud. After all, the underlying physical servers are still housed within data centres and so benefit from the security measures that those facilities implement to prevent people from accessing or disrupting them on-site
Of course, the most important thing to remember when looking to migrate services to the Cloud is to check the credentials of the Cloud provider and ask them to demonstrate their capabilities.
For example, Trapeze partner with CenturyLink, and through this partnership we have the ability to choose specific, secure hosting centres, and set up parameters and rules that improve security. For example, we are able to ensure we don't move any data outside of the UK.
We only need one Cloud strategy
A Cloud strategy begins by identifying business goals and mapping the potential benefits of the Cloud to them while mitigating the potential drawbacks. Cloud should be thought of as a means to an end. The end must be specified first.
That being said, it is important to remember that there is no single approach to Cloud strategy. Cloud is not one thing – with Cloud services spanning multiple levels, models and scope, as well as applications – and, as such, any strategy must be based on this reality.
Cloud is not for mission-critical use
Cloud computing is not all or nothing. It can – and is – being adopted in gradual steps and in specific cases by organisations throughout the public transport industry.
Because of this, it is perhaps not surprising that organisations often only begin to use Cloud services for systems that are not mission critical. However, as organisations progress beyond early use cases and experimentation, it is possible to realise very real benefits from utilising Cloud for mission-critical workloads, systems and services.
Of course, it is important to remember that modern, 21st-century transport software rarely exists in isolation. A bus operator's timetable management software may, for example, need to interact with driver management, fleet management, human resources, accounting, the real-time system and passenger information.
Clearly, if all these systems are internal, then placing a single system into a Cloud supplier's hosting centre may require significant configuration of firewalls and VPN connections. The gradual 'step by step' approach may not, therefore, be so appropriate in this instance.
Conclusion
When you look in detail at Cloud-hosting, then, and start to bust some of the myths that have sprung up around the service, what becomes clear is the need to take each move to Cloud on a case-by-case basis.
It may be the case that a Managed Hosting solution is more suitable. This is something that we at Trapeze understand clearly. And it is for this reason that we offer solutions for both possible services; so that we can ensure you choose the SaaS or IaaS model that works for you and suits your organisation.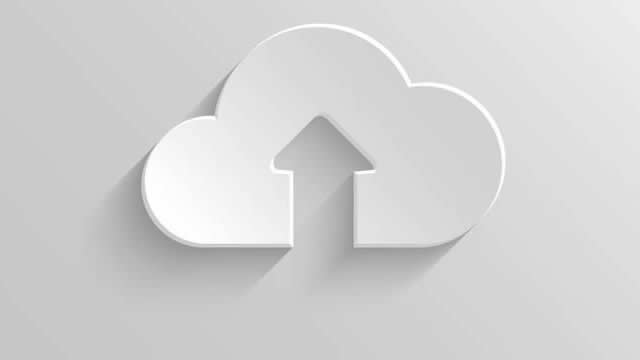 (c) 1999 – 2019 Trapeze Software ULC. All rights reserved
Trapeze Group respects your privacy