Taking the Franchise Route
This article first appeared in Transport Network 
This article explores how local authorities and transport bodies can harness the franchising model spearheaded by Transport for London
'New powers and opportunities'. That's the subheading of the 2017 Bus Services Act, and over 94 pages it sets out just that, as it pushes local authorities, combined authorities and transport providers to embrace a new era of franchised, more tightly regulated, and more competitive bus services.
The political message is a clear move towards rethinking the established model of deregulated bus services – this is no small task.
The Transport Act of 1985 deregulated bus services outside London, in an attempt to "revive the flagging fortunes of an industry in decline".
Yet three decades later, a 2014 report by the IPPR think-tank entitled 'Greasing the Wheels: Getting our bus and rail markets on the move', argued that this policy had largely failed, with bus journeys outside London declining by a third, while those in the capital had risen by 99%.
The think-tank called for those deregulated regional services to follow the regulated model adopted in London. This would involve replicating the Transport for London (TfL) model at the level of city-regions and combined authorities, and in doing so, giving greater powers to local bodies to shape their own bus markets.
This is precisely what the 2017 Bus Services Act seeks to enable.
But what does that TfL model look like? How does the bus franchising process work in practice? And how can combined authorities and organisations with little experience in this area manage a smooth transition?
Looking to London
Transport for Greater Manchester (TfGM) recently became the first mayoral combined authority seeking to make use of the new powers, setting out a transport strategy to 2040 and preparing an assessment of a proposed franchising scheme for the city.
It will soon be followed by others. The political pressure on local authorities to embrace franchising is significant, and growing.
But emulating the London model, in which a single transport authority takes a strategic view of the entire area's bus needs, determining the route, timetable and fares, and only then putting the service out to tender for private bus companies to bid for, can seem like a massive undertaking.
Transport managers asked to implement such an approach can understandably feel overwhelmed.
The answer is to look even more closely at the TfL model, and break it down into manageable stages – each of which can be supported with some specific technological elements.
Stage 1: Design and conception
This stage focuses on building out the bus routes required across the area and understanding the demand. While deregulated markets often result in routes designed with profitability in mind, and may therefore ignore areas with a real need, a centralised and regulated strategy ensures that the entire area is treated as a cohesive whole.
The importance of bus services in improving social cohesion and mobility can be prioritised, as can the demand for reaching key locations such as healthcare services and employment hubs. Local knowledge is key – and, of course, local bodies have this in droves.
That knowledge, however, needs to be translated into actionable intelligence in order to design appropriate routes and services. There are technical solutions available to achieve this, such as data analytics tools, and modelling solutions which transform understanding of, say, variable demands for services into the most efficient routes.
Once the routes are designed, a full network can be conceptualised, with timetables, vehicle capacities and ticketing pricing built-in.
Stage 2: Tender
Once the entire bus network is designed, prioritised and conceptualised, it can be turned into tenders to be released to market.
At this stage, additional charges and subsidies for relevant routes and times can be added. This also helps ensure that the bus network is designed in keeping with the area's needs first and foremost. Bus firms can put together their responses to tenders according to where they see the best fit for their own capabilities.
Once again, data analytics is hugely helpful at this stage in enabling authorities to sort through and rank the varying proposals, not just on a cost basis but also in terms of elements like vehicle type, flexibility, scalability or any other relevant metrics.
Stage 3: Awards and reviews
After awarding tenders appropriately, and once the new services are in operation, combined authorities require a means of managing these contracts on an ongoing basis, processing changes such as closures, diversions and one-off events in a dynamic fashion.
Authorities also need to be able to assess operator performance and rapidly identify and remediate any failures to deliver quality service, and bear in mind throughout that any changes will likely have financial implications.
This is where fleet and asset management software, demand responsive transport tools, and bus schedule data management solutions can be hugely impactful. They enable the efficient and dynamic management of services even during periods of disruption.
There are also tools such as mobile apps available to facilitate ongoing communications between office staff and drivers, improving the reliability of services and increasing passenger trips.
Stage 4: Billing
Any bus franchising model relies upon smooth, seamless and watertight financial processes on the back end. Cost allocations must be carefully managed, as must ETMs and penalties for poor performance.
Business intelligence software can play a key role in analysing the finances of the overall combined bus service and informing adjustments on an ongoing basis. Finance and contracts systems, which enable office staff to create and manage transport contracts with advanced reporting, provide tight controls on budgets and forecasted expenditure.
Managing the moving parts
The above could appear like an overwhelming list of moving parts. However, breaking the franchising model down into these stages can enable organisations with limited experience in these areas to take a logical, manageable and thorough approach to setting up franchises tailored to their needs.
Technology is available at each stage of this process to automate cumbersome manual tasks, to process data and translate it into tangible, actionable intelligence, and to generate real-time visibility into the location and performance of entire fleets of buses, across multiple operators.
Authorities needn't be afraid of the challenge of taking up the TfL franchised bus model. Rather, this should be seen as an exciting opportunity to deliver public transport for the future with bus services that enhance communities, integrate smoothly with other transport operators, and above all meet the needs of their citizens.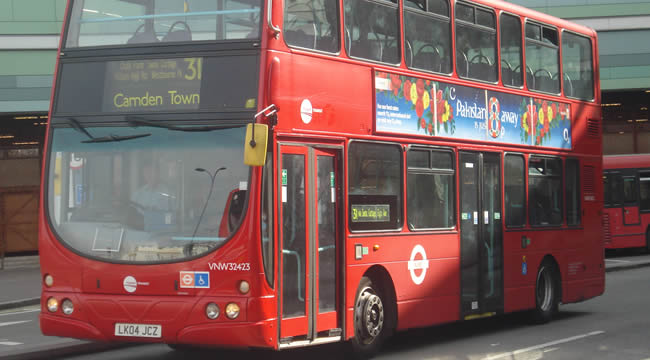 (c) 1999 – 2020 Trapeze Software ULC. All rights reserved
Trapeze Group respects your privacy