Back to school: managing applications for school transport
"You cannot draw a line around England and say everywhere is the same. There is a different picture in each area"
With some 8.2 million pupils attending more than 24,000 schools in England, the provision of transport is a considerable challenge for Local Authorities across the country.1 This article will explore the ways in which Local Authorities are able to rise to this challenge and manage school transport effectively using technology as an enabler.
Under the Education Act 1996 (as amended by the Education and Inspections Act 2006), Local Authorities have "the duty to provide travel arrangements free of charge for certain categories of children."2
This means necessary provisions (adequate vehicle numbers, drivers and so on) must be in place to provide transport for eligible under 16s. This includes children who are eligible for free transport, as well as those who pay to travel. For example, Kent County Council provides transport for 25,000 school pupils who pay for their bus passes.3
Additionally, Local Authorities have to process huge numbers of applications for transport from millions of parents and guardians.
Assessing Eligibility: Blending national, regional and local requirements
Typically the process here is that when a child is awarded a place at a school, the admissions team in the Local Authority assesses whether the child is entitled to free school transport based upon the 'certain categories' clause in the government law.
Understanding these 'certain categories' is central to understanding the parameters involved in deciding which children get free transport and which do not – yet this is not a simple process.
These categories can vary not only on a national level (since responsibility for education law and guidance has been devolved to the Scottish Parliament, and the Welsh and Northern Irish Assemblies4), but also – to a degree – on a local and regional level, because – as the UK government website, Gov.uk notes – "each council has its own policy" for school transport provision.5
Indeed, in the UK Parliament Publication, 'Making School Travel Policy', the authors note that "you cannot draw a line around England and say everywhere is the same. There is a different picture in each area".6
In practice this means is that even though there may be a broad Local Authority compliance with national government guidance pertaining to pupil eligibility for school transport , there may also be other parameters and considerations taken into account by specific local authorities which can determine whether a child is eligible for transport (be it free or paid for) or not.
Additionally, there are some in Local Authorities who are pushing to review statutory walking distances, or have them decided on a case-by-case basis. For example, Sheena Pickersgill, West Yorkshire Passenger Transport Executive (Metro), argued in another Parliament Publication 'Current School Transport Framework' that "If [a child] lives next door to a busy road or motorway I would think even a mile is too far sometimes."7
All these parameters, guidelines and working practices mean that Local Authorities and their staff face the challenge of observing not only national, but also regional guidelines and procedures – all while managing applications from parents who are not privy to the intricacies of legislation, or the often minute differences between the regional guidelines.
But these rules also present a challenge from an information technology (IT) perspective, because software systems must work effectively within all the parameters introduced by these regional variations.
At the same time, it is important to not address these variations simply by building lots of different bespoke systems; indeed, the most effective solution is to build software that is flexible, extensible and generic enough to deal with these differences. It's a careful balancing act.
In this situation, communication with parents is of course also vital. Internal staff, parents and guardians must each have access to the information that will enable them to make informed applications – or informed decisions when managing these applications. Indeed, availability of such information is expected in today's world of superfast communication highways.
Challenges and obstacles
This situation creates an administrative burden on those Local Authority staff responsible for managing applications and communicating with parents and guardians. And of course this burden has been exacerbated by austerity, with increasing demands to do 'more with less'.
To pick just one of countless available examples, Kent County Council, told to save £209 million over the next three years, has increased the cost of paid school bus passes by 25%.8
Another challenge Local Authority staff face is the various IT systems used by different departments for processes such as school admissions, transport scheduling, applications and eligibility tests. Because these systems are often provided by a mixture of software suppliers, all too often they don't blend effectively with one another.
The importance of integration between IT systems is difficult to overstate. As Professor Olivier de Weck, a leader in IT systems engineering research at the Massachusetts Institute of Technology, says: "interfaces are often neglected and can be 'weak points' in a system".9 It's also worth noting that interfaces underpin the framework of the internet and, therefore, all modern web based software systems.
Too often we see data relating to school admissions and transport entered separately into heterogeneous systems, making the process unnecessarily complicated – and of course increasing the risk of data input errors thereby reducing data quality and management information.
This issue is noted in the Making School Travel Policy parliament report: "We heard that co-ordination at a local level could also be improved. Living Streets claimed that the current way of working allowed for too much duplication and 'buck passing'" between different Local Authority departments and systems.6
Talking 'bout the (technological) revolution
To meet the challenge of streamlining the management of data and information relating to school transport provision while also improving communication with parents and guardians, Local Authorities are increasingly looking to technology for assistance.
For example, Kent County Council are moving away from telephone and post applications, instead asking parents to apply for transport via the council's website.10
In Scotland, where approximately 120,000 pupils are eligible for and use statutory transport, a number of councils are looking to bring services online.11 Indeed, a number of these initiatives look in particular to those services and procedures previously confined to PDF forms and paper, which were passed back and forth between the Council and parents/guardians via post.12
In doing so, these councils are hoping to bring previously disparate communication methods into a single self-service portal for parents, through which they can make school applications themselves. Not only would the system empower parents and guardians, it would also lift the administrative burden on council staff who would previously have dealt with parents and guardians via post and telephone.
We view these systems as part of a wider trend towards mobilising stakeholders. Technology is increasingly a means of utilising external users and stakeholders as a 'business resource' in a reciprocally beneficial process where Local Authorities can streamline procedures and make efficiency gains, while external users are given greater convenience and control over those things that matter to them.13
With this in mind, we have helped one of our customers to introduce an online application and transport booking portal which integrates various previously disparate third-party systems into a modern centralised business system. We believe the system will support the operational and information needs of the business for many years to come.
This system, called Family Portal, enables parents to register children for school transport, enter relevant information and apply online. Crucially, they can then receive instant notification regarding eligibility testing and the status of their application – all via a single interface, with no expensive and time consuming correspondence via post.
Furthermore, through the online portal, parents and guardians can actually pay – where necessary – for the bus passes, which will in the near future be printable from the comfort and convenience of their own home.
Importantly, this help engage parents and guardians as proactive stakeholders in the transport process – fulfilling a crucial customer service activity from the point of view of local authorities. Yet it also helps reduce stress and confusion for users during that time of the year, noted by the BBC as causing "the most confusion and stress".14
Online portals also have the potential to enable users to download bus passes to their child's smartphone. Considering the fact that 90% of us own a moblie, such advancements are crucial in keeping up to date with modern society.15
The Family Portal not only reduces the time and cost of the school transport applications for parents, but it helps reduce monotonous administrative tasks from staff, allowing them to focus their time more productively elsewhere.
Additionally, Family Portal creates a communication gateway that exposes the stakeholder touch points at all phases in the transport process – from knowing whether a child is eligible, to knowing whether they boarded a specific bus on a particular day.
Future trends
While the benefits of such portal systems are considerable, looking to the future it is clear that further development of the system can yield even more exciting innovations.
Consider for example, the ability to provide real-time status updates to show whether a child has boarded a bus and where that bus is along the service route. This could provide peace of mind for parents that their child is in the safe hands of the transport provider – and of course go some way to helping with the important issue of child safety.
Indeed, as systems are developed, on-board ITS technology can be used to transfer data and information about status events that occur on the bus to back office systems, and from there be pushed out via the portal for parents to view. This works both ways of course, because parents could equally use the portal to let the driver know their child will not be boarding the vehicle on a particular day.
Conclusion
Because of the regional differences outlined in this article it is critical that the Family Portal is sufficiently adaptable to meet the needs of Local Authorities in this country. Yet this need not be a cause of concern.
Modern software engineering can be agile and configurable, making it possible to develop systems that cater for bespoke business requirements while retaining a generic framework. The result is a platform system that is suited to the needs of any organisation responsible for school transport provision.
A single portal that integrates seamlessly with other third party systems removes the requirement for duplicate data entry by internal staff, improving data quality while also reducing the administrative burden placed on staff.
But there are also, of course, much broader benefits to the primary stakeholders (parents and guardians), because such a system would put them where they want to be: firmly in the driving seat of their child's welfare.
References
1. FOI release: "Number of schools, teachers and students in England" Department for Education https://www.gov.uk/government/publications/number-of-schools-teachers-and-students-in-england/number-of-schools-teachers-and-students-in-england
2. "School transport" Advisory Centre for Education (ACE) http://www.ace-ed.org.uk/Resources/ACE/advice%20booklets/My%20Child%20Briefing%20School%20Transport4.pdf
3. "Kent County Council announces plans to raise cost of Young Persons' Travel Pass – previously Freedom Pass – for bus travel by £50" Kent Online http://www.kentonline.co.uk/kent/news/school-bus-pass-cost-to-37640/
4. "Education in England, Northern Ireland, Scotland and Wales" British Council http://www.educationuk.org/global/articles/education-across-uk/
5. "Free school transport" GOV.UK https://www.gov.uk/free-school-transport
6. "Making School Travel Policy" Parliament Publications http://www.publications.parliament.uk/pa/cm200809/cmselect/cmtran/351/35106.htm
7. "Current School Transport Framework" Parliament Publications http://www.sevenoakschronicle.co.uk/Kent-County-Council-spikes-cost-school-bus-pass/story-26584216-detail/story.html
8. BERWICK, L., "Kent County Council Spikes the cost of school bus pass by 25%" http://www.sevenoakschronicle.co.uk/Kent-County-Council-spikes-cost-school-bus-pass/story-26584216-detail/story.html
9. DE WECK, O., "Systems Integration and Interface Management", Massachusetts Institute of Technology http://ocw.mit.edu/courses/aeronautics-and-astronautics/16-842-fundamentals-of-systems-engineering-fall-2009/lecture-notes/MIT16_842F09_lec08.pdf
10. "Home to School Transport", Kent County Council, http://www.kent.gov.uk/__data/assets/pdf_file/0006/4965/home-to-schools-transport-guide.pdf
11. "The Context for statutory school transport in Scotland" Transport Scotland http://www.transportscotland.gov.uk/report/j292338-03.htm
12. "Consultative Draft, Local Transport Strategy 2015 – 2020", Aberdeen City Council http://www.aberdeencity.gov.uk/nmsruntime/saveasdialog.asp?lID=62886&sID=2866
13. FISH, A., "Thinking Outside The Back Office", Trapeze https://www.trapezegroup.co.uk/blog/article/thinking-outside-the-back-office
14. "School applications process", BBC. http://www.bbc.co.uk/schools/parents/school_applications_anxiety/
15. "Apps vs Responsive Mobile Websites" The Trapeze Team https://www.trapezegroup.co.uk/newsletter/apps-rwd-white-paper
16. McGREGOR, K., "Most council workers are struggling to cope with increased stress levels", Community Care http://www.communitycare.co.uk/2013/02/15/most-council-workers-are-struggling-to-cope-with-increased-stress-levels/
17. JONES, C. "The stress epidemic that's costing the public purse millions" Wales Online. http://www.walesonline.co.uk/news/wales-news/stress-epidemic-thats-costing-public-7166961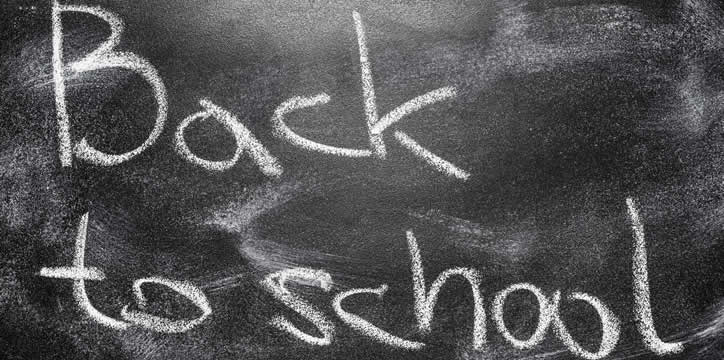 (c) 1999 – 2019 Trapeze Software ULC. All rights reserved
Trapeze Group respects your privacy