8 Questions to ask schools transport system suppliers
Given that the business of managing school transport can be a notoriously complicated area, you may be considering the potential of leveraging a technology solution. If so, these questions will help you find a supplier that's right for you.
1. Can your system provide automatic online eligibility decisions?
As you doubtless know, there are countless parameters, guidelines and regulations that determine whether a child's is eligible for school transport. The application process can often be confusing and a source of frustration for parents and guardians, resulting in increasing demands for a simple and intuitive online application process.
In today's connected online world, it is vital that information is presented accurately and quickly. By introducing a system that can provide an automatic decision on pupil applications, you will be able to instantly put parents and guardians at ease; saving them the stress of waiting for a letter to arrive via the post – and you the cost of postage, of course.
2. Do you offer integrated mapping within the application portal?
Modern mapping tools can be integrated within online application and booking portals to provide a much more enhanced user experience.
Specifically for school transport applications, this means parents and guardians can ensure their home address is located accurately and efficiently by entering a postcode or pinpointing the exact location on the map. This will not only improve the quality of data submitted with each application, but also enable transport eligibility decisions to be made with more immediacy, and speed up the schedule management process that occurs subsequently in the back office.
3. Can parents create their own accounts and register details?
Giving parents and guardians the ability to create an account, using an email address, and registering their details online will deliver significant benefits for all stakeholders, parents, guardians and Local Authority staff tasked with the provision of school transport scheduling.
For users, managing this process from the comfort of their homes is not only convenient; it also saves them a great deal of time.
For the Local Authority there is the opportunity to improve communication with users (and save money, since the portal offers a cost-effective method of disseminating important information via email). And by reducing the administrative burden on staff who no longer have to rely on traditional ways to distribute information, more time can be focused on other important working duties and responsibilities.
4. Can you offer a personalised user experience using an online portal?
An online portal that parents and guardians access via their own login can act as a platform for the delivery of detailed, and targeted personalised information. Typically this may consist of pick-up and drop-off times, but it can also be used to inform users of changes to travel information – with instant notifications, of course.
There's also the possibility of using mapping tools here, too, by showing the route of the vehicle and all various pick-up/drop-off points. It is even possible to use the map in conjunction with real-time communication technology to provide accurate vehicle location details whilst a child is on-board the vehicle. Aimed at providing peace of mind for parents that their child is in the safe hands of the transport provider, as well as helping to increase child safety levels.
5. Can we offer Smartphone bus passes?
The proliferation of Smartphones and tablet PCs is changing the way we think about schools transport. With 90% of us set to own a smartphone by 2017, it is critical that users are able to use these devices when applying for – and using – school transport.
Enabling users to download electronic copies of passes to their Smartphones provides reciprocal benefits to all involved: Users are afforded greater convenience and control – and concern or stress over the cost of replacing lost bus passes is removed, while Local Authorities achieve significant cost savings through reduced administrative overhead of issuing passes.
There's also a further benefit here relating to instances of fraud. Local Authority staff and managers are well aware of the difficulty of ensuring bus passes are only used by the eligible child. Indeed, there are frequently cited cases of one child dropping their passes out of a buses' window to their friend – who isn't registered on that bus service, or is not eligible for school transport. Using smartphones and QR codes could go some way to eliminating this issue.
6. What about online payments?
Where it is necessary for parents to pay for their child's school transport, it is important to be able to offer payment services via a simple online payment portal, enabling instant payment and receipt of payment.
This makes school transport applications more convenient and accessible, putting users in control of the process; while ensuring Local Authority staff no longer have to spend time taking payments over the phone.
7. Can we offer a single, unified schools transport system?
Management of schools transport consists of a variety of processes, from application handling; vehicle scheduling; right through to the moment a child boards the bus.
In our experience it is better to manage these processes via a single system, with all data effectively – and most importantly, securely – stored in a central information repository.
Key benefits of this include improving data quality, while reducing instances of duplication and minimising the risk of data errors. But there are also clear benefits for staff, , who now need not enter any information directly, since this is supplied upstream by the parents or guardians who are engaging as proactive stakeholders within the transport process – thus fulfilling an important customer service activity.
Finally, a single, unified solution is aimed at reducing the administrative burden on your staff's shoulders, increasing their productivity and reducing stress levels.
8. Can this system meet our specific requirements?
Because of the almost endless regional differences and different regulations and parameters pertaining to schools transport – and because such factors can change at any time – it is essential that any school transport system is sufficiently adaptable to meet the specific needs of individual Local Authorities.
Modern software engineering enables the development of agile and configurable solutions that can cater for bespoke business requirements whilst retaining a generic framework; we strongly advise you to choose a supplier that can follow this approach.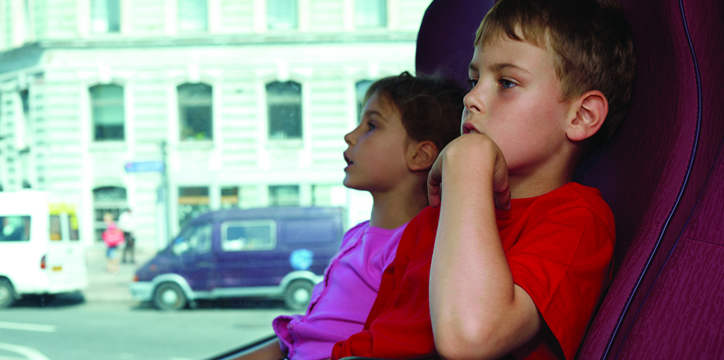 (c) 1999 – 2019 Trapeze Software ULC. All rights reserved
Trapeze Group respects your privacy