MaaS: Are Cars Part of the Solution?
Cars as Part of the MaaS Solution
While utilising public transport for the entirety of a journey is of course preferable, in reality this is often not realistic – especially in rural areas.
This reality is not reflected in most of today's journey planners, which tend to favour stops physically close to the user's origin and destination, and often fail to consider intermodal journeys where the car can be used to connect the passenger with an interchange.
This methodology was the basis for Trapeze's ChoiceRail research project, which focused on journeys involving trains and private vehicles. The screenshot above demonstrates how this solution presents options to the public:
The ChoiceRail project produced some valuable insights in terms of the use of private cars alongside public transport – which we would like to explore with SPT.
We believe there is a great opportunity to develop a Mobility as a Service solution promoting modal shift by integrating private cars within the wider transport network. Successfully implemented, we could transition people from total car use to at least using cars for those segments of journeys where it makes sense to do so – with public transport services providing the rest.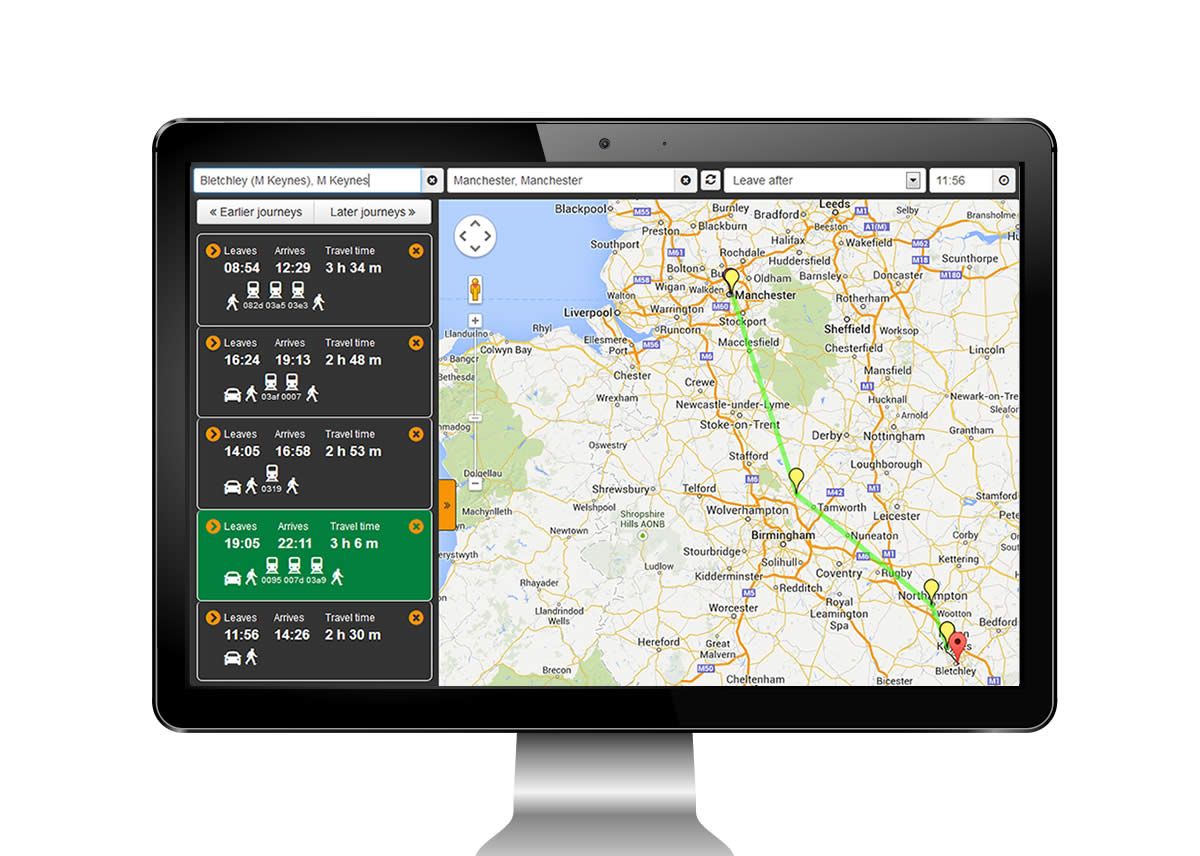 (c) 1999 – 2019 Trapeze Software ULC. All rights reserved
Trapeze Group respects your privacy