COVID-19 Recovery: Lessons from China
In my previous article, I explained how data and global perspectives are vital resources as bus operators begin to consider how we deliver services through the expected recovery from COVID-19.
Asia is a particularly useful source of information, given that the region encountered this pandemic before us. I was therefore hugely thankful that Joe Ma, Deputy General Manager at Shenzhen Bus Group, agreed to meet with me last week to share his experiences.
Joe chairs UITP's Taxi and Ride-hailing Committee, and also sits on its Policy Committee. Additionally, having coordinated the response in Shenzhen over recent weeks, and seen the recovery first-hand, nobody could be better positioned to advise us here in the UK as we move towards our own period of recovery.
COVID-19 Recovery: The Shenzhen Bus Story
Shenzhen first encountered COVID-19 in mid-January, so was, of course, many weeks ahead of us here in the UK. An emergency steering group was immediately appointed to establish how to deliver services, the procurement of required Personal Protective Equipment (PPE), including safety screens for drivers and disinfectant.
When determining the initial plan of action, Joe and his team had two initial priorities: firstly, adapting schedules to meet vastly reduced ridership, and secondly, identifying the essential services that were required to transport people to and from hospitals and other key destinations used by key workers.
Given the scale of Shenzhen Bus – it employs some 30,000 staff and runs 330 public bus routes within the city, operates 4,800 taxis as well as many intercity coach services – this was a significant undertaking.
Managing staff welfare
However, there was an additional challenge: COVID-19 coincided with the Chinese New Year on 25 January, for which many nationals had travelled away from Shenzhen, and would be returning to the city in the days following the celebration.
As the country entered a state of emergency and national lockdown was implemented, Shenzhen Bus Group's HR department focused on locating staff and ensuring their safety.
At COVID-19's peak, some Shenzhen Bus 5,000 staff were in self-isolation, requiring a huge physical and mental welfare support operation to ensure employees received delivered meals and could access 24-hour online counselling services.
A cautious return to a new normal
Despite passing its peak at the end of February, China's return to normality has been gradual. Services are currently running at around 50% capacity, with around a million trips per day, compared with two million prior to COVID-19.
Interestingly, Joe reports that traditional commuting morning and early evening travel peaks are still occurring, but that people are not travelling in the evenings after work.
To support safe travel through the recovery, passenger load has been limited to no more than 50% of capacity at any one time. This is closely monitored via onboard cameras, and staff have also been deployed to manage boarding at busy stations. If a vehicle becomes too busy then additional passengers are held back and an extra bus is immediately dispatched.
In an interesting development, QR codes have been implemented on all buses and taxis to help with tracing infections. Passengers are asked to scan the codes to register as having travelled on the vehicle, and the resulting data can then be used to trace any infections that may arise.
While use of the app is voluntary, Joe says passengers have been very happy to share information for this purpose. This functionality has been used several times, as passengers have later been confirmed as having contracted COVID-19, enabling the tracing of individuals who have been in proximity to them.
The Shenzhen Bus story is both hugely encouraging and enormously impressive. Joe reports that to date Shenzhen has recorded around 500 confirmed cases in the city and just four deaths – a testament to the city's gradual and cautious approach.
However, while Joe's outlook is one of cautious optimism, he nevertheless expects social distancing measures to remain in place for at least another six months as people remain very cautious.
Lessons from Shenzhen
I am currently working with Trapeze customers to analyse data relating to the risk of a 'second wave' of COVID-19 infections. Utilising freely available tools and data, such as that provided by Nextstrain, we can track the virus in different regions. Incidentally, the aviation industry is using this same data as planners attempt to determine which flights should go ahead.
Such data can be aligned with insight like that from Joe Ma, to help us to prepare not only for when services will return but also the level of service resumption.
It is highly likely that we will see significant behavioural change following COVID-19, especially in relation to working processes, now that people have adapted to working from home – both in terms of infrastructure and technology, but also culturally.
Such changes will redefine the requirements of our bus networks as we attempt to meet shifting demand. Google's Community Mobility Reports are proving invaluable here, enabling us to analyse mobility trends in relation to a range of activities, including workplaces, retail and recreation – and much more.
There is so much to be learned from Joe and his colleagues in Shenzhen, and from the incredibly powerful data that has been made available to us all. As we move into a recovery phase it is vital that we continue to use all available sources of information, and work together to help UK bus services to prosper once more.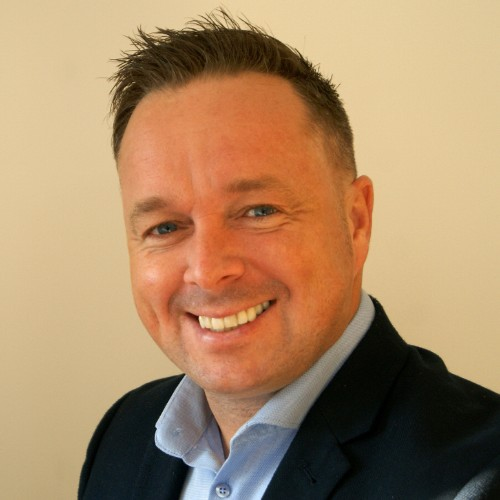 Gavin John (CMILT MTPS) has been working in the bus industry for almost 20 years. Having previously worked as a scheduler himself, Gavin is today employed globally asTrapeze's Scheduling Solutions Manager, where he uses his knowledge of the bus and rail industry and Trapeze's technology to help customers to achieve maximum benefit from their technology investment. Gavin is leading the Novus SchedulePlus development project.
(c) 1999 – 2020 Trapeze Software ULC. All rights reserved
Trapeze Group respects your privacy