NEAT: Running Through Walls with National Express
"We'd rather run through walls. If there is a little damage then we will go back and fix it!"
As a statement of intent, the above from Samuel Houlders, Head of Service Delivery at National Express Accessible Transport (NEAT), is fairly conclusive.
It also tells you rather a lot about this hugely impressive organisation, which celebrated its first 12 months in operation recently, after taking over services from a previous operator in August 2019.
NEAT is set on doing things differently – and if there was ever a time for different approaches then surely it is now.
NEAT operates Transport for West Midlands (TfWM)'s Ring and Ride door-to-door transport service in the West Midlands. When National Express took over the service last year, they rapidly set about transforming it. The team's openness to change stood it in good stead when the Covid-19 pandemic hit – and this proved beneficial both for the organisation but also the local community.
Delivering Social Good
"Our service helps people; it's about social impact," explains Sam. "National Express Accessible Transport provides empowerment and mobility for people who can't use conventional public transport due to mobility issues or social isolation. But we were of course hit by the pandemic because many of our Ring and Ride customers are those most affected – the elderly or people who were shielding and therefore reluctant to travel."
The answer to this difficult situation was to find different ways to deliver the aforementioned social impact: "We worked with TfWM to rapidly repurpose the service and provide free shuttles for NHS staff," Sam continues. "We focused on park and ride sites and key rail interchanges; and delivered the last mile for key workers in hospitals."
The transition was an enormous success, resulting in great feedback. Over 20,000 journeys have been delivered since April – an impressive achievement given that there are a maximum of three people travelling in each vehicle to ensure safe social distancing.
Looking ahead, NEAT – officially accredited by Visit Britain as 'Good to Go'– is looking forward to ensuring everybody in the community is able to get to where they need to be, safely. Whether that be through TfWM's Ring and Ride service for more than 20,800 registered users, or through NEAT's specialist home-to-school transport provision for students with special educational needs and disabilities, this operator is ramping up its services.
Digital Transformation
As people begin to travel again and services resume, so too does the digital transformation which NEAT has begun, with specific focus on the mapping of the digital landscape, and implementing APIs to ensure that all systems are able to communicate with one another.
Sam has been central to this process. Having joined National Express in 2010 he has worked as a controller in the National Express UK Coach division, graduated from the UK Bus division's management scheme in 2011, managed depots, and then moved to NEAT last year.
Early on, Sam saw an opportunity to adapt Trapeze's Duty Allocation System (DAS) for NEAT, enabling the team to take advantage of a solution which is central to other parts of National Express.
As is to be expected, DAS works somewhat differently in a demand responsive environment, but there are elements that always remain the same: there's a plan and then there's a variation, and above all is the requirement to ensure regulatory compliance.
NEAT is using DAS to ensure that operations remain compliant at all times, ensuring safety for all concerned – even in a fluid, demand-based working environment.
In many ways this is another example of NEAT's relentless appetite for change, to improve, and to push the boundaries, because nobody has used DAS in quite this way before. "Our goal is transparent reporting of our demand responsive operations," continues Sam.
"We want a clear breakdown of hours and unproductive costs, so we can understand our payroll and rules, then set budgets and measure our performance."
NEAT is a fantastic example of a small and agile team focused on using digital tools to modernise operations for the good of the organisation, improving efficiencies and delivering better services for the communities in which it operates.
 With inspirational characters like Sam and NEAT's Managing Director Vinay Parmar at the helm we at Trapeze are certain this project will continue to develop and succeed, creating a template for similar kinds of models across the UK. We are proud to support NEAT on this exciting adventure and look forward to working with Sam and the team in the months to come.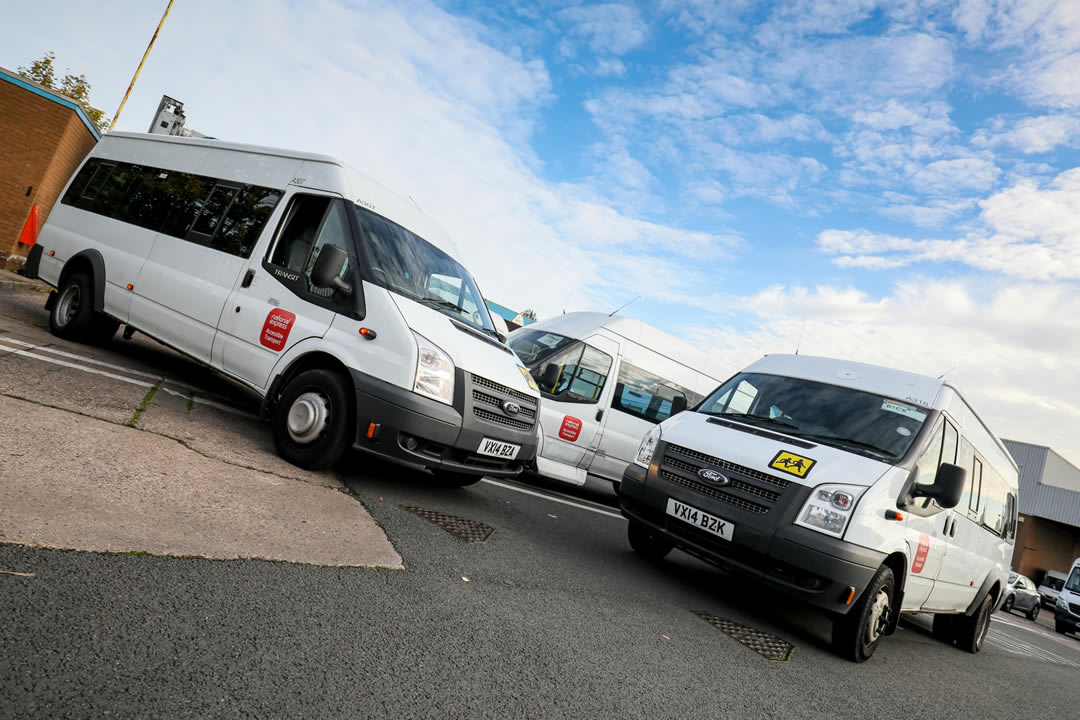 (c) 1999 – 2020 Trapeze Software ULC. All rights reserved
Trapeze Group respects your privacy