London Calling: Revolutionising Driver Communications with Tower Transit
With 1,500 staff supporting some 500 single and double-decker buses across three London garages, the team at Tower Transit Operations Limited know how important it is to work effectively and efficiently – especially when it comes to duty allocation.
Anyone involved with this area understands what a complex and time-consuming process it is – after all, responding to employee queries eats into the valuable time of traffic office staff, creates large quantities of paperwork – and can potentially cause human error.
In recent years the team at Tower Transit have been investigating ways to counter such challenges – with considerable success. We spoke with HR Manager Debbie Lambshead and Forward Allocator Samantha Phillips to find out more.
Meet the experts
Debbie and Samantha are experts when it comes to duty allocation and also driver communications, which has been critical to the recent changes at Tower Transit.
"When you are working with a huge number of drivers like we are, it's so important to engage with them and work together effectively when it comes to things like shift swaps, holiday requests, sickness, absence and so on," Samantha explains. "It can be quite challenging for our traffic office staff; while of course it's also critical that we keep our drivers happy and satisfied."
Debbie agrees, adding: "Making sure we communicate effectively with drivers is vital, and managing these processes in a streamlined manner can make all the difference to the efficiency of our operations. From an HR point of view, you can see all these different systems and databases with information and reports relating to sickness, absence, holiday, working hours and disciplinary procedures. There's a lot of room for data error and duplication, so you have to look at ways of minimising that risk."
The Eureka moment
When considering how to overcome these challenges, Debbie had a sudden stroke of inspiration – a Eureka moment – in which she realised that the best solution was using modern technology to improve working processes.
"I had the idea to install Trapeze's driver self-service system, DAS-Web," she explains. "We were already using the Duty Allocation System (DAS) product, but I could see that self-service would be an effective way of dealing with driver requests and reducing office interruptions, while also helping our drivers."
Instant impact
Fully integrated with DAS, the DAS-Web addition has made an instant impact to Tower Transit, with both Debbie and Samantha reporting immediate positive results in both the traffic office and the company's HR department, while drivers have also been quick to take up the system and run with it.
"The key thing is that drivers no longer need to visit the office or call in to obtain information or make requests of office staff," Debbie says. "It's good for the drivers, who can just use the system from their phones at their convenience as and where necessary, but it's also great for office staff because they can better prioritise their work loads and responsibilities."
"We've been hearing a lot of positive feedback from drivers," Samantha reports. "They find it extremely useful for convenient communication and greater transparency when it comes to dealing with their leave requests and so on. And because the system is live, drivers speak to me and they can see things getting sorted for them there and then – there's much less confusion and they're much happier with it."
Much of the impact is down to the incredibly strong uptake of the system. Just weeks after go-live in October 2014, DAS-Web was already being used by 85% of Tower Transit drivers – and has risen since, as Debbie notes:
"We're currently looking at near total adoption among our drivers," Debbie says. "We have installed a computer in the office for drivers to access the system, but they can also do so from computers or laptops at home – or via their mobiles phones wherever they are – on their sofas at home, on their lunch breaks, or else just before they get in the driver's seat for the day ahead."
We need to talk about driver communication
Samantha believes part of the reason for the fast uptake and positive reaction from drivers is the positive impact on internal communications: "Improving the way we communicate with drivers has definitely been important," she says. "With DAS-Web we're able to make communications more personalised, by adding personal, unique comments to leave requests, or providing reasons for holiday being declined."
As a result, the system promotes a sense of fairness and engenders trust in the overall process – aspects that are of course critical to any bus operator: After all, studies show that effective staff communication and engagement can increase productivity and staff retention.
"We haven't had any negative responses at all from drivers," Samantha explains. "And the system has helped eliminate arguments about miscommunication – or disputes about lost holiday forms and so on. Speak to the drivers and they'll tell you the same thing: they trust the system."
But of course, the success of any system is dependent on good personnel – and in this respect Tower are fortunate to have Debbie and Samantha focusing on how the technology can help deliver on the organisation's objectives.
"Whenever you're in conversation with a driver it's so important to maintain a mutual dialogue, and take on board their feedback and views," Samantha explains. "I encourage staff to share their DAS-Web screen with drivers – and I do the same. It's all about transparency; understanding both sides of any dialogue. It helps build that trust, which is so important."
Reciprocal benefits
Of course, it's not only the drivers who are making the most of benefits offered by DAS-Web, as Debbie explains: "It makes life so much easier for everyone in the business – from the directors and managers to office staff and drivers."
Samantha agrees: "Counter staff find DAS-Web very useful because it reduces pressure and allows them to do other things. I find it useful myself: I have a lot more flexibility because I'm able to work from home when needed; it really helps the way I work and I get a lot more done."
Other benefits include reduction in paperwork and the ability to plan better, says Debbie: "We can see so much further ahead, so both ourselves and our drivers can plan up to a year in advance, rather than a few weeks. So this means there's a bigger opportunity to make more informed planning decisions that can really help in terms of business efficiency."
A 24/7 business
Improvements in communications have been particularly beneficial to Tower Transit, given the 'always on' nature of its operations. Debbie explains: "Because of the 24/7 nature of the business, and the fact that we're constantly expanding as we take on more staff, we cannot see all the drivers face to face or even via phone calls."
"Before DAS-Web was introduced, I probably saw 30% of our drivers face-to-face," Samantha adds. "But now it has become easy to communicate with almost all of them."
One of the key benefits here relates to the sending of 'live' alerts to drivers – for example, in regard to route changes. "It's so important to have the ability to get information and messages out to drivers," Samantha says. "When it comes to things like new routes – or travel disruptions on certain routes – you need to be able to get in touch with drivers immediately to alert them to these things."
New horizons
Spurred by recent successes and driven by a vision to be the best and most respected provider of bus services in London, there's no sense that this is an organisation that's content with what it has achieved.
Tower Transit is now looking to lead the way in terms of sustainable transport: its fleet of modern vehicles includes eight hydrogen powered zero emission buses, with a further 22 Enviro 400 hybrid double deckers on the capital's roads..
And it's not only at home that Tower Transit are looking to make inroads: The company has recently been awarded an historical first major contract for tendered bus services in Singapore: "The work we're doing there is really exciting," Debbie explains. "It's our stated objective to provide better service to commuters and become the operator of choice for new customers."
But of course there's also a requirement to look at projects and new horizons closer to home in the company's HR department: "With support of Trapeze we're looking at how to streamline our systems and working processes regarding driver absence and disciplinary proceedings, creating one point of access for all this important HR information," Debbie explains.
"We're trying to use SIRI and other data interfaces to combine previously disparate HR feeds, establishing a central access point where we can see all the information we need," she adds. "This is important because we need easy access to all information – and by streamlining it in this way we can cut down on any data duplication and just improve the way we work."
The importance of technology
Clearly, there's little need to convince Debbie of the role technology can play in improving businesses and the overall way organisations operate: "Technology is going to play a massive part in future transport trends, and in the bus industry in particular," Debbie predicts. "You obviously need systems like DAS which for internal working; but it's everywhere. Look at RTPI: it's crucial to provide that because those technologies bring so many benefits to companies and passengers."
"You have to move with technology or you'll be left behind!" Debbie warns. But, of course, technology needn't cause any undue alarm. In fact, Samantha holds up DAS-Web as an example of technology which, because it is easy to use, can actually be introduced without too much concern:
"The system is absolutely intuitive; it's so easy to use," Samantha says. "This means you don't have to be computer literate to use it – you just need to pick it up and you're on your way!"
Introducing new technology
Of course, despite DAS-Web's ease of use, Tower Transit understood that when introducing any new technology to the workplace – especially that which has the potential to revolutionise working practices – prior consultation with staff was of paramount importance; as was working with the technology supplier to ensure a smooth implementation of the system.
"When introducing anything that might affect drivers, the primary step is to engage with your drivers and then to engage with your union representatives," Debbie explains. "More than anything it's about showing you're making decision that will benefit everyone in the business; not just managers and shareholders."
"When it came to introducing DAS-Web, we worked closely with Trapeze and actually asked Pete Adney to meet with our union representatives and explain how the system would work," Debbie adds. "The union and drivers really appreciated that – being able to see the system for themselves and also ask any questions they might have of a real DAS expert."
For the implementation stage, Debbie is adamant that working with an experienced supplier is of paramount importance: "It's imperative to work closely with your supplier for the installation stage of the process," she notes. "The technical side of things requires expert knowledge and capability – and also the ability to respond to any and all issues that arise quickly and effectively."
"Once you've implemented the system, you then move onto training for users, and then also training for staff and drivers," Debbie continues. "Obviously your supplier should provide training for users, and be on hand to offer guidance or advice when you first start out using the system. But when it comes to introducing it to drivers, we used our own staff – picking people who we viewed as excellent trainers; who were able to communicate with drivers effectively."
A fruitful partnership
So how did these processes go? "We have a very positive relationship with Trapeze," Debbie says. "The installation of the system was very smooth and quick – it seemed to get up and running in no time at all. Then the training was also prompt, effective and so useful."
"The company and the support staff are brilliant," Samantha adds. "You can contact them any time and you always get a really positive response very quickly – and issues are also resolved as quickly as possible – usually there and then!"
"The key seems to be good and open communication," Debbie suggests. "Trapeze will keep in touch with you from the moment you raise any issues, and if they can't resolve something immediately they will make sure they keep you updated and let you know what is going on until everything is sorted!"
Through the looking glass
Clearly, when it comes to managing duty allocation, the team at Tower Transit have made impressive headway in what can be a challenging and time-consuming area. As the company continues to grow and expand across the globe, it will, of course, continue to rely on the hard work and ingenuity of employees like Debbie and Samantha, who keep everything running smoothly. We're certainly looking forward to hearing if Debbie has another 'Eureka' moment!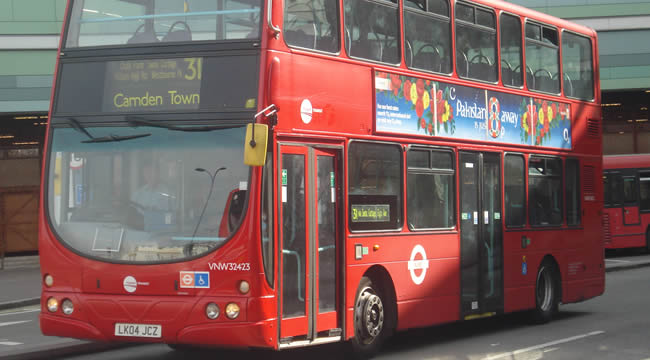 (c) 1999 – 2019 Trapeze Software ULC. All rights reserved
Trapeze Group respects your privacy