Abellio London & Surrey's Kevin Stone is one of a distinguished group of people carving out a career by becoming what we like to refer to as a Duty Allocation System (DAS) 'Superuser'.
Kevin's career began in 1997 as a trainee bus driver, but today he is employed as Business Systems Manager, responsible for the efficient running of Abellio's systems and services.
Operating some 37 bus routes across north Surrey, and a further 44 in London, that's no mean feat. Yet thanks to the expertise of Kevin and his colleagues, the company has gone from strength to strength – a fact highlighted at the recent UK Bus Awards.
Today, and day-to-day, it is Kevin's responsibility to work with third party suppliers to administer company IT systems. He also builds weekly bespoke reports on operations, and performs driver pay analysis enabling  Abellio  to ascertain where, why and how money is spent – and establish how costs can be cut and services streamlined.
"Really it's about understanding the true cost of a driver to the company in more detail than you could get at service level," Kevin explains.
One man in his time plays many parts
So how did Kevin's career change so radically in a relatively short period of time? Certainly, Trapeze's DAS system has played a huge role.
"I have basically made a career out of being a DAS Superuser," Kevin says, pointing to a pivotal moment in 2006 when, while working as a Forward Allocator, he was selected to implement the new Trapeze Duty Allocation System. Since then he has acquired vast knowledge and experience working with DAS and the technical support team to ensure accurate recordings of driver hours.
Though he is no-longer a day-to-day DAS user, Kevin still offers advice on its use at Abellio's depots, and habitually logs in each day. "I've got so used to logging in I just do it automatically," he says.
Kevin uses DAS to increase efficiency across Abellio's 1,800 drivers, and a current project involves identifying "standby's": drivers who come into the depot and wait until they are set work to do. Idle drivers – referred to as "unused spare" – of course reduce efficiency, so streamlining this area will have an impact on overall cost.
Elsewhere, Kevin uses DAS to build reports for identifying traffic swap overhead costs. "This was costing us twice as much as it does now," he says. "We have vastly reduced these sorts of costs using DAS."
Forecasting is another key requirement: "We produce a budget based on Paid Time Non-Driving," Kevin explains. "We can use data to run rates for all of the previous year. Some of these costs – like training and holiday – will be static but it's a good way of forecasting for the future, and helps us identify where we feel costs are too high and what areas we would like to address and streamline."
The age of austerity
Streamlining systems, processes and operations is the goal for so many bus operators, and Abellio London & Surrey is no different.
"The current economic situation has certainly had an impact," Kevin says, "Even if from the outside it might look as if London has been less affected than the rest of the UK, we're no different in that our focus is on efficiency and streamlining operations."
"We are scrutinised for loss mileage and performance, and so forth, so we really have to make sure the service is as efficient and as cost-effective as possible," Kevin adds. "We're always looking for efficiencies to drive us forward, but let's face it, who isn't?"
It's a fair point to make, as the age of austerity has moved the focus of so many companies onto cutting costs and 'spending to save'.
Nonetheless, the core objective will always be to increase ridership, Kevin insists. Doing so, while trying to save money, means investing in systems and services that help do this. But it also means employing the right people – the right Superusers – who can manage these systems and make sure everything is working as it should.
This is why Kevin has been key to the recent changes that have been shaping the way Abellio works and operates.
The times; they are a changing
Another change at Abellio is the adoption of Trapeze's DAS-Web driver self-service module following a successful trial at the Walworth depot.
Initial driver scepticism was quickly overcome. "We carefully explained the benefits," says Kevin. "For example, we made sure they realised there was no chance of losing important paperwork, such as holiday requests."
Aside from efficiency, the biggest impact has been on communication," Kevin says. "It has really improved the way we communicate internally. It's driving increases in punctuality and staff attendance because it completely removes human error from the equation."
Any concerns drivers may have held over a loss of a 'social element' – being able to meet and chat with other drivers at the depot desk – have been allayed, as Kevin says they still congregate in the outlet and play pool, talk and relax – only now they don't have to approach the counter so often.
In fact, this has in some ways made everything more social, resulting in a more relaxed atmosphere, because relations between drivers and desk staff have improved. Long gone are the altercations over lost holiday requests that previously plagued the operator.
And of course the benefits have not gone unnoticed elsewhere: "Not only does it help the drivers, it also frees up the time for guys in the front office," Kevin explains simply. 
Through the looking glass
With all the recent change, Kevin is currently looking forward to a well-earned holiday. On his return he will continue working to ensure Abellio London & Surrey runs as efficiently as possible, while overseeing the roll-out of DAS-Web from Battersea to beyond. And he'll also no doubt keep logging into DAS every morning; if only out of habit.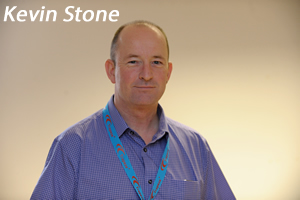 (c) 1999 – 2019 Trapeze Software ULC. All rights reserved
Trapeze Group respects your privacy