UK Bus Summit 2020: Driving Clean Growth
"The future of the red London bus is green"
Experts from all parts of the bus sector gathered to discuss topical issues within the industry at the sixth annual UK Bus Summit – including bus strategy, congestion and franchising.
After what was described as a breakthrough year for the bus, speakers celebrated the milestones reached in 2019 but also looked into what still needs to be done to boost the industry further in 2020.
So what did we learn from the discussions held?
The need for a bus strategy and clean growth
Climate change has rightly moved to the top of the agenda for governments and businesses in the transport industry alike. In October, the UK government announced plans for full decarbonisation of the country's transport sector as part of its broader plans for net-zero carbon emissions by 2050. But while decarbonisation of public transport is clearly a vital step in the battle against climate change; it is also a huge and complex task which will require masses of new regulation and funding.
At the summit Transport for London's Managing Director for Surface Transport Gareth Powell stated that the future of the red London bus is in fact green, arguing that clean air charges introduced in cities encourage a shift away from using private cars – in London there has been an 11% shift from people using their own cars to using public transport since 2001.
On a related note, it will be interesting to see what comes out of the citizens' assembly on net zero and carbon, which will see discussions on how the Government should best go about meeting its net-zero obligation.
When it comes to clean growth, there is much support for electrification, though this is far from a quick fix. As we at Trapeze know from discussions with expert schedulers within our scheduling Special Interest Group, there are still significant challenges relating to scheduling routes in-line with battery capacity restrictions.
Meanwhile, though congestion remains a strong topic for conversation, solutions are less well understood. As we have previously discussed, it seems likely that there is no single solution to tackling congestion, though there are steps that can be taken which may collectively have an impact.
On this topic, it is worth noting that the government has now recognised that some authorities need help to address congestion, and has created a fund for ideas to tackle it. You can read more about this – and find out how to apply – in this article.
Conclusion
As the summit showed, there may well be reasons to hope that we are moving towards a world in which public transport is the preferred way to travel. Buses can revolutionise town centres by reducing the demand for car parking spaces, minimise pollution and reduce congestion in town centres which is potentially harmful to pedestrians.
There are currently 35 million cars on our roads today, but buses in town centres could dramatically reduce that. A shift towards public transport will deliver a raft of benefits for individuals, communities and the public and private sectors – but in order to get more people to leave their car at home, catching a bus needs to be made as easy as ordering a pizza.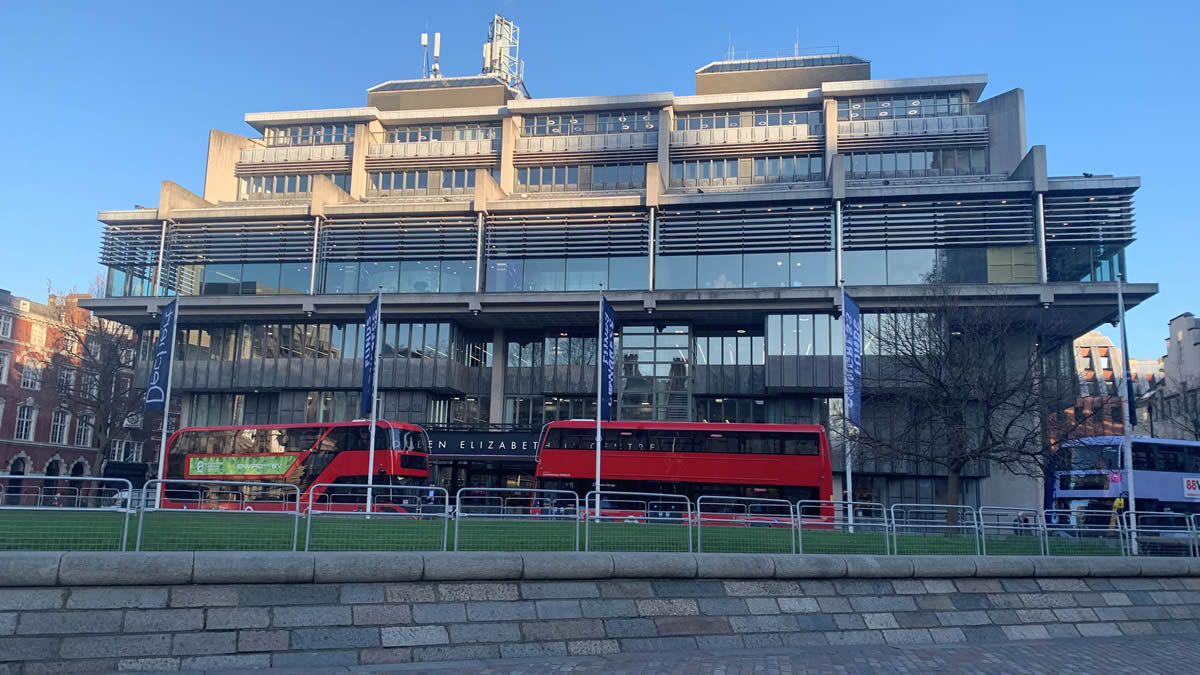 QEII Centre, London – Venue of the UK Bus Summit 2020
(c) 1999 – 2020 Trapeze Software ULC. All rights reserved
Trapeze Group respects your privacy