Trapeze UK Conference: Spring Update for Schools Customers – An Event Recap

Regular communications are vital in the current predominantly virtual world. That was the thinking behind the recent UK Conference: Spring Update for Trapeze's Schools customers, and also behind the equivalent events for Trapeze's Novus Fixed Route Bus Services and Demand Responsive Transport customers which are taking place in the coming weeks.
For this series of events we invested in a special virtual events management tool called Accelevents, to provide a slick user experience complete with full video streaming and recording, integrated interactive elements, networking options and more.
On the morning of the session, speakers John Gill, Josh Mellor and Penny Johnson led discussions with customers around schools transport in a post Covid-19 world, and how to scale services back up quickly and effectively.
Cleanliness and social distancing were two of the main topics, including how Trapeze products could be used to enable extra time between services for cleaning and inspections, and how new reduced capacities on vehicles could be managed to allow for social distancing.
It was clear form discussions that the topic of student tracking has become a focus and highlighted by the need for contact tracing on vehicles. Electronic ticketing was suggested as a potential solution, along with student tracking via an app and printed QR codes inside vehicles.
Digitisation of school transport was another popular topic, with customers keen to see technology being used to reduce admin tasks and hence reduce workload for staff, for example streamlining the application and approval process and managing contracts, invoices and payments. 
Please get in touch if you would like to discuss anything mentioned above.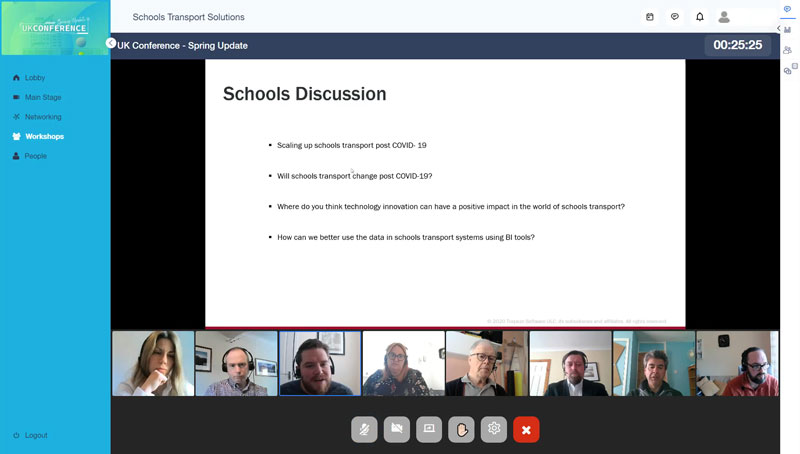 (c) 1999 – 2021 Trapeze Software ULC. All rights reserved
Trapeze Group respects your privacy