Trapeze Staff Pledge to Walk 50 Miles for Charity
Having decided on its two charities of the year for 2021 – Centrepoint and Shelter – the entire Trapeze Group UK team has now kicked off its first fundraiser of the year.
More than 70 members of staff have taken up the challenge and are now, like the Proclaimers so famously sang, gonna be marching (far more than) 500 miles between them!
All involved are working towards walking or running a total of 50 miles each – either inside or out – by the end of February. We felt this was a great way to kickstart our year of fundraising efforts – while also providing a fun way to keep staff active during the current lockdown.
The money raised will be split equally between our two charities of the year.
If you would like to support our team by making a donation, please contact Rachel Ball at Rachel.ball@trapezegroup.com
About Our Chosen Charities
Centrepoint
Providing housing and support for young people regionally in London, Manchester, Yorkshire and the North East and through partnerships all over the UK. Centrepoint aims to give homeless young people a future and we want to end youth homelessness.
Read more here.
Shelter
Helping millions of people every year struggling with bad housing or homelessness through advice, support, and legal services. Shelter campaigns to make sure that, one day, no one will have to turn to them for help.
Read more here.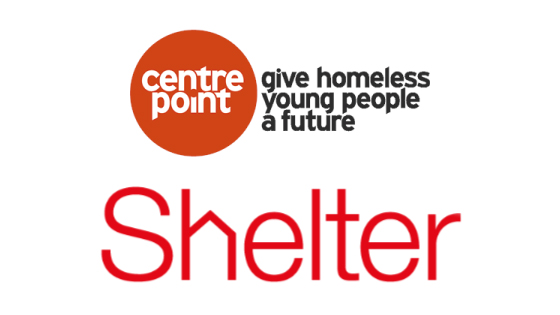 (c) 1999 – 2021 Trapeze Software ULC. All rights reserved
Trapeze Group respects your privacy