Transit Unplugged at UITP Global Transport Summit
The industry-leading podcast
Transit Unplugged
– hosted by Trapeze's Paul Comfort – went on a road trip to Sweden in June, as two special shows were recorded live from the show floor at the UITP Global Transport Summit. These shows, which took the form of interactive CEO Panels, brought together nine transport leaders from several continents to discuss the current state of the industry. A large crowd gathered to watch the sessions, which featured:
Transit Unplugged Live! Day 1
Alan Fedda, Deputy CEO of PTV – Public Transport Victoria in Melbourne, Australia
Nicolas Gindt, CEO of Yarra Trams in Melbourne, the largest tram/light rail network in the world
Nat Ford, CEO of Jacksonville Transportation Authority in Florida, USA and immediate past Chair of APTA – the American Public Transportation Authority
Ian Dobbs – Deputy President of UITP
Transit Unplugged Live! Day 2
Kevin Desmond, CEO of TransLink in Vancouver, Canada
Paul Skoutelas, President and CEO of APTA, the American Public Transportation Association
David Stackrow, Chairman of APTA
Brad Thomas, President of First Transit and First Vehicle Services, USA/Canada/Central America
Stefan Kalt, CEO of the Regional Transportation agency in Baden-Wettingen AG, Switzerland
Highlights included a focus on how Australia is heavily investing in rail for its major metropolitan areas and a look at how rail/bus operations privatisation works there, in Europe and in the US/Canadian markets and how they can learn from one another best practices in this area. The APTA representatives had just finished a European Mission Trip with a North American delegation and spoke about the approach to Mobility as a Service in Helsinki, Finland and how it is now spreading across the globe. Kevin Desmond highlighted the keys to increased transit ridership for his region that could be replicated by other agencies and other speakers illustrated what public transport needs to do in order to maintain its focus on the end passenger with a customer-centric approach.
The UITP CEO Roundtables were filmed for special video versions of Transit Unplugged, and both sessions will also be covered in episodes of Transit Unplugged, airing on 30 and 31 July. You can make sure you don't miss them by subscribing to the podcast.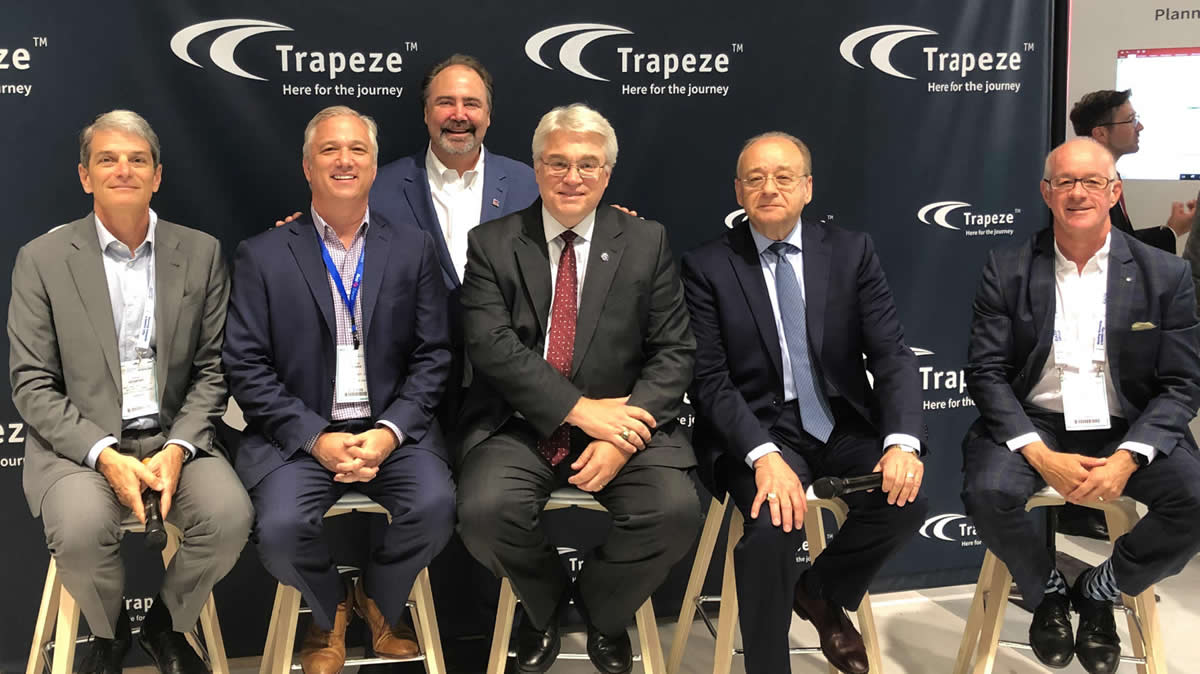 Paul Comfort (standing) with Kevin Desmond – CEO of Vancouver's Translink, Brad Thomas – President of First Transit,  David Stackrow – Chair of American Public Transportation Association and Albany's Transit System,  Paul Skoutelas – President & CEO of American Public Transportation Association and Stefan Kalt – CEO of the Transit System of Baden-Wettingen, Switzerland.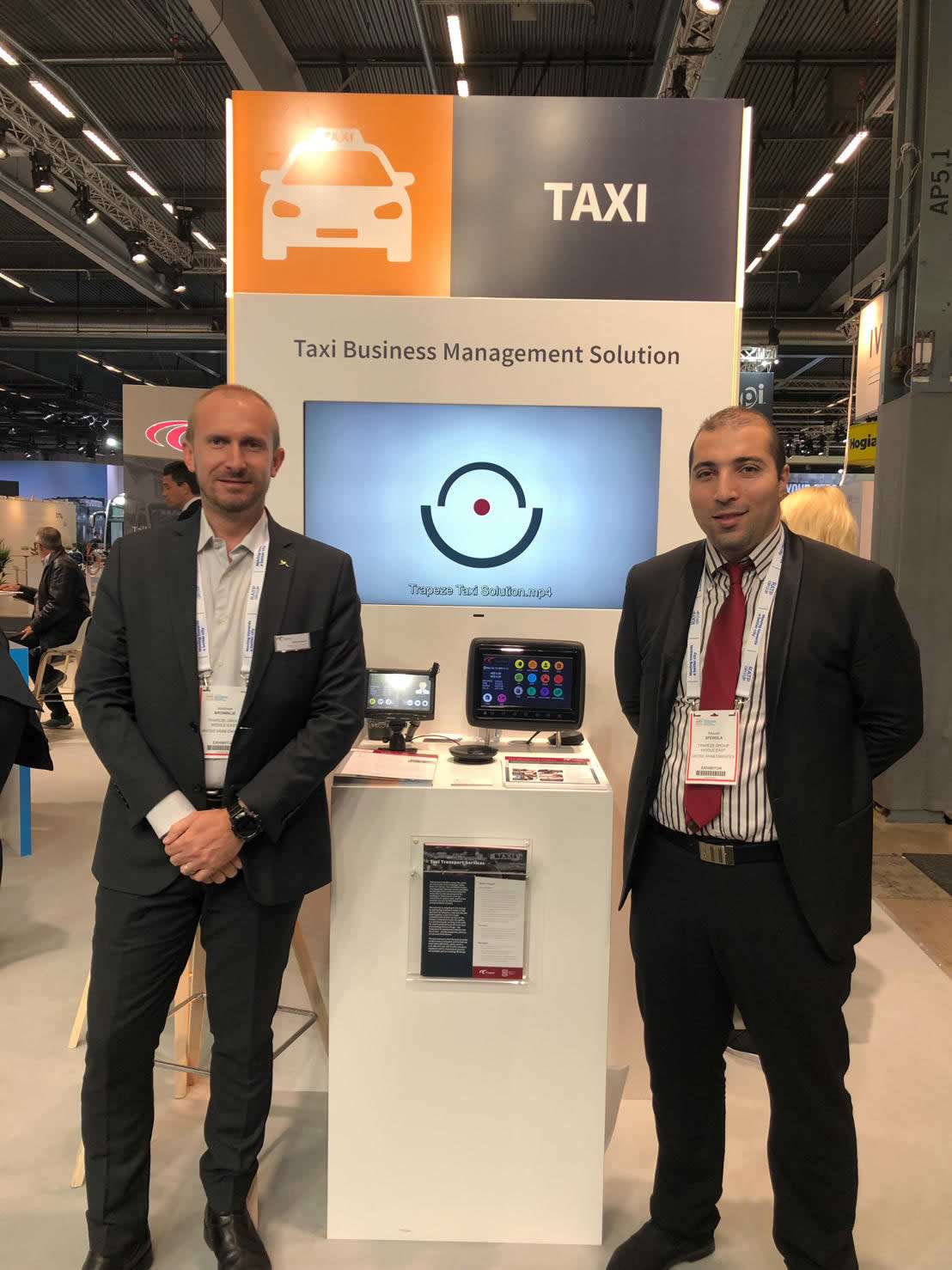 Trapeze's Matthew Brownlie and Mounir Sfendla displaying Trapeze software at UITP 2019
(c) 1999 – 2019 Trapeze Software ULC. All rights reserved
Trapeze Group respects your privacy