Taking Careers from Good to Great
The power of Trapeze's Duty Allocation System (DAS) not only stems from its functionality, but also from the opportunities it offers users to build their careers. One such individual is James McMillan – Applications System Analyst at Stagecoach. We sat down with James to discuss the role DAS has played in shaping his career.
After six years in administrative roles, James started working with Trapeze systems in 2006. Collaborating with the depots, he trained users on the system and how the rules work. James said, "as a user, DAS is very straightforward… it makes life easier for everybody." To date, he has guided over 1,000 individuals.
Among other things, DAS manages payroll for drivers, and this was never tested more thoroughly than during the 2012 Olympics when London buses undertook 92 million passenger trips across the 17 days of the Games, travelling 23.2 million km – around 600,000 more than in 2011. Stagecoach alone had around 2,630 drivers providing transport to the public. With these increased services, DAS and James's knowledge of DAS were essential to providing payment reports and demonstrating competency to the London Organising Committee of the Olympic and Paralympic Games (LOCOG).
Since February 2013, James has been an Application System Analyst for Stagecoach. He provides training for users around the country and works with depots to upgrade them to DAS. By elevating the system, the depots are able to work ahead of time, making payroll a lot easier to complete within the deadlines. It also gives teams more time to check the input and run the reports required by the depot. 
In relation to his career development, James said, "being a user [of DAS] and then a trainer has helped me become a key member of the Stagecoach IT team." As a knowledge holder, James is able to share his experience with his colleagues and bring the benefits of DAS – operational efficiency, cost-effectiveness and 100% payroll coverage – to Stagecoach depots and drivers.
To find out more about DAS, visit our website.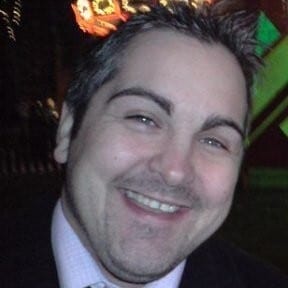 (c) 1999 - 2023 Trapeze Software ULC. All rights reserved
Trapeze Group respects your privacy