Network Planning – now within Novus-Publish
Trapeze's Network Visualisation module – an enhancement for Novus-Publish – offers network planners simple access to a complete overview of their existing network.
 With Network Visualisation, all network data can be exported to a PDF in separate 'layers' – for example, for buses, trains, routes and more. As this image shows, planners can then use layer filters to show or hide the different data sets, providing them with a powerful tool for visualising and planning the entire network.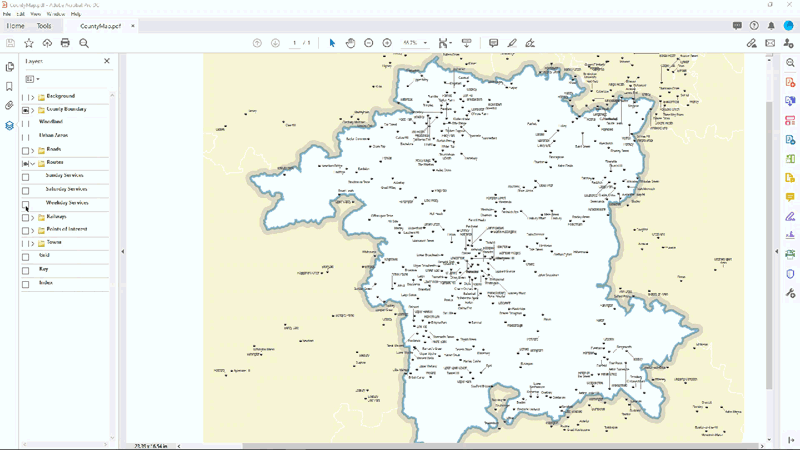 (c) 1999 – 2019 Trapeze Software ULC. All rights reserved
Trapeze Group respects your privacy