In Praise of the Bus Stop
(This post first appeared as a Modaxo article)
Let's talk about the humble bus stop.
We can dress a bus stop up with technology and real-time arrival information or we can keep it simple – perhaps just a pole or a basic sign. We can incorporate our bus stops to blend into the landscape or we can let them be distinctive. We can have too many. We can have too few.
But bus stops, transit shelters and stations go well beyond their simple function of being the starting point or end point of a journey. Rather they have become places where communities gather, a way in which to draw tourism, small, mini-ecosystems, and even a place to experience art.
Celebrated in Music
Quite possibly the most recognized song about bus stops is the 1966 hit "Bus Stop" by The Hollies. Fittingly the song was written by UK songwriter Glen Gouldman while riding the bus home from work. The song's lyrics tell the story about finding love at an ordinary bus stop:
Bus stop, wet day
She's there, I say
Please share my umbrella
Bus stops, bus goes
She stays, love grows
Under my umbrella
While the original song remains a classic, it has also been more recently covered by American rock band Smash Mouth in this fun, animated music video.
Or perhaps 1970s funk is more your style? If so, then check out (Are You Ready) Do the Bus Stop by Fatback Band. It's guaranteed to get your groove on.
A Gathering Place for the Community
In Wagstaffe, New South Wales, Australia, a bus shelter became a gathering place for the local community. According to Virginia Henderson, a small group of people from the community decided to take on "the task of restoring the hitherto neglected, grubby and spidery bus shed" last year. The transformation was celebrated and the bus shelter has now become a gathering place for the community. In fact, it was recently chosen as the location for a book launch of a local author.
A Place to Experience Art
Sometimes bus stops can become a destination for art. Case in point? New York City and Chicago are currently featuring a special art exhibition called New Visions for Iris on 350 bus shelters across the two cities. The exhibition showcases stunning photographic pieces by conceptual artist Awol Erizku and runs until June 20, 2021.
Sometimes bus stops ARE the art. Like these bus stops designed by famous architects. Or these bus shelters in Germany. And in Japan, these fun, fruit shaped bus stops that were originally designed for the 1990 Travel Expo continue to be an ongoing tourist attraction for the small town of Konagai.
Mini Ecosystems
Bus shelters can even contribute to the health of our planet. The city of Chelm in Poland is getting ready to roll out 'green stops' as part of its public transport infrastructure update. The stops are covered in vegetation and are expected to produce about 10 kg of oxygen per year, in addition to helping to combat dust and other pollutants.
It appears that bus stops come in all shapes in sizes and all types of uses; they have become an important part of the towns and cities in which we live and an important part of our culture.
Have you experienced any unique bus stops in your travels? Share your story with us.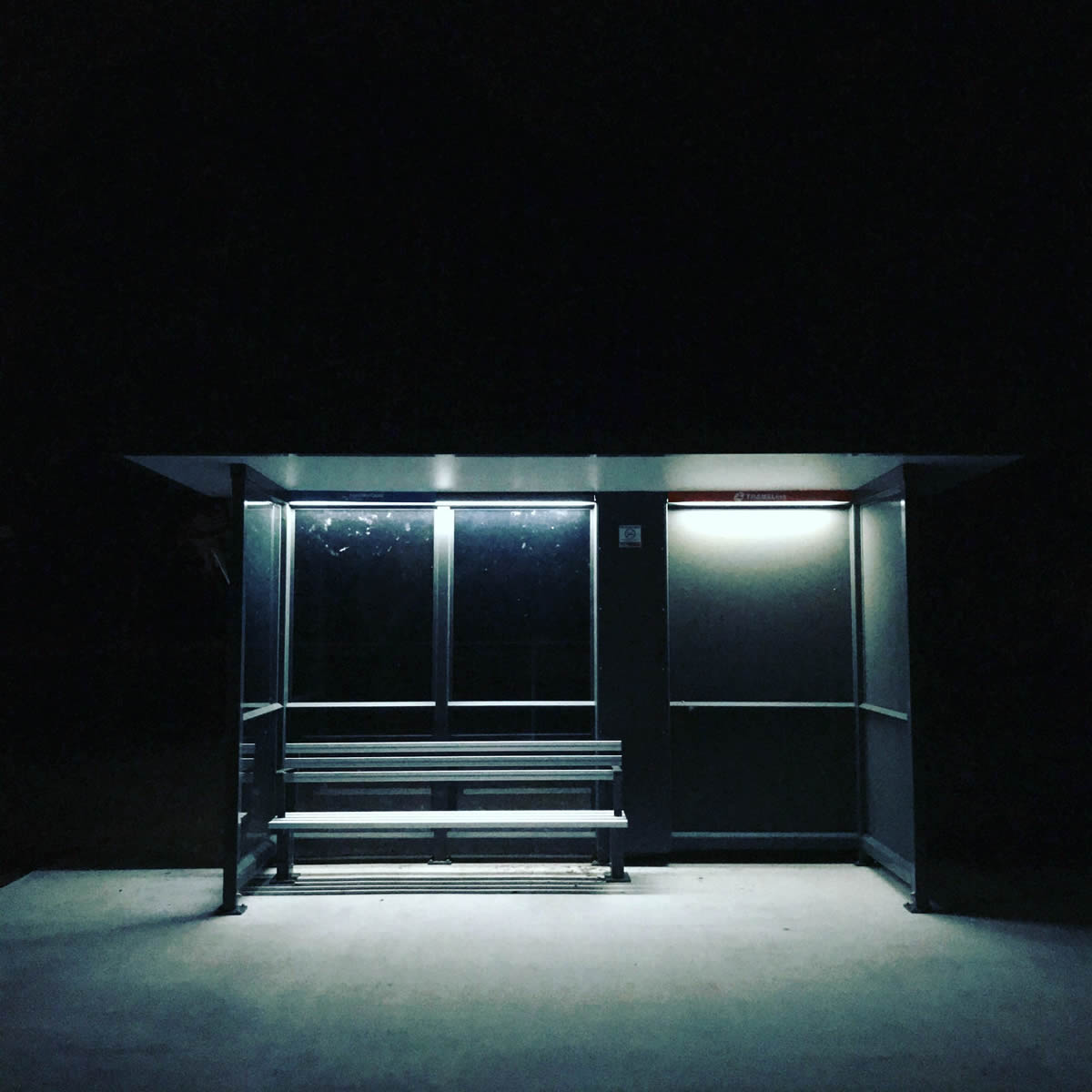 (c) 1999 – 2021 Trapeze Software ULC. All rights reserved
Trapeze Group respects your privacy