The Holy Grail of Public Transport
Increased Mobility and Reduced Cost is NOT an Impossible Dream
For many budget stretched local authorities, maintaining scheduled bus service levels – especially in rural areas – is becoming impossible. It is therefore hugely encouraging to hear about Isle of Man, where the transport management team has increased availability of services while also reducing the overall cost.
How are they achieving this miracle? The answer lies in the choice of transport mode.
Having successfully initiated a premium Demand Responsive Transport (DRT) service connecting residents with the airport, the team has now launched a range of DRT services in place of poorly used off-peak scheduled services.
"The pilot has been a huge success so far," explains Transport Projects Manager Richard Cranmer. "January and February saw a 19 per cent increase in passenger numbers across the whole of the north of the island – we're thrilled about that, and the only change is the DRT."
This change has actually enabled the team to increase the availability of services: "The village of Maughold used to be serviced by scheduled buses twice a week – now they can access demand response services six days a week," Richard continues.
And critically, the changes have also significantly reduced the cost of delivering services – as DRT minibuses run are around three times as efficient as double-decker buses.
"It's a win-win of ridership increases alongside cost reduction," concludes Richard. "We're not necessarily focused on profit, but the more people who use the system, the more justification there is for the service to run, which we believe is better for all."
And if you think this sounds like a pleasant change from the regular public transport news, there's an especially heart-warming conclusion: "A passenger came to one of our roadshows and told me it is fantastic because now they don't need to move house," Richard explains. "Facing increasing mobility issues they thought they would have to move to a town, but this service has enabled them to stay in their home for longer."
Having proved that the approach will work, Richard and his team are looking at expanding it into other areas. It's a wonderful story that shows that innovative approaches can make it possible to provide essential mobility for the local community while reducing cost. Here's hoping others can take heart from this story and emulate elsewhere.
You can read a full case study on Isle of Man here.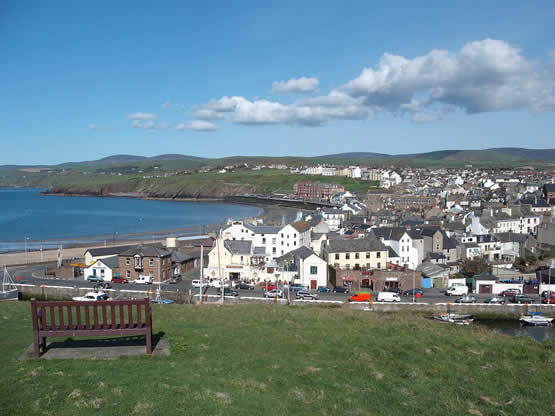 (c) 1999 - 2021 Trapeze Software ULC. All rights reserved
Trapeze Group respects your privacy