Faster, More Reliable Journeys with Traffic Light Priority
Nottingham City Council has recently launched a new traffic light priority (TLP) system, as part of a new programme to encourage modal shift by improving reliability of bus services. This is driven by data supplied by Nottinghamshire County Council's system, supplied by Trapeze.
TLP systems use GPS technology to automatically change traffic lights to prioritise buses so that scheduled services run as smoothly and accurately possible, and help to position bus travel as a faster, more sustainable and more convenient way to travel than private cars.
In a post on its website, Nottingham City Council showed that buses are the most efficient way to travel, with Mansfield Road accounting for 5% of the traffic while transporting 48% of people at rush hour. By improving these services with TLP technology, Nottingham is encouraging a modal shift towards public transport, reducing congestion and improving air quality.
Nottingham's TLP implementation has been made possible by the Transforming Cities Fund from the Department of Transport, a financial incentive is awarded to authorities to support projects that encourage sustainable travel.
Trapeze is proud to have supported Nottinghamshire County Council and Nottingham City Council with this work, following similar successful projects in other locations, including Glasgow, Gloucestershire and Worcestershire.
As well as supporting clients with TLP implementations, Trapeze has also been instrumental in driving this area forward by collaborating with the RTIG working groups to implement a change to the RTIG T031 protocol: version 1.1 supports feedback from traffic management system so local authorities can measure the effectiveness of the system.
By adopting this new protocol, authorities are no longer blind to the impact of these systems – they are now able to measure the performance of a TLP system more accurately and to deploy the technology in the most effective manner.
To see how TLP technology could encourage modal shift in your area, please get in touch.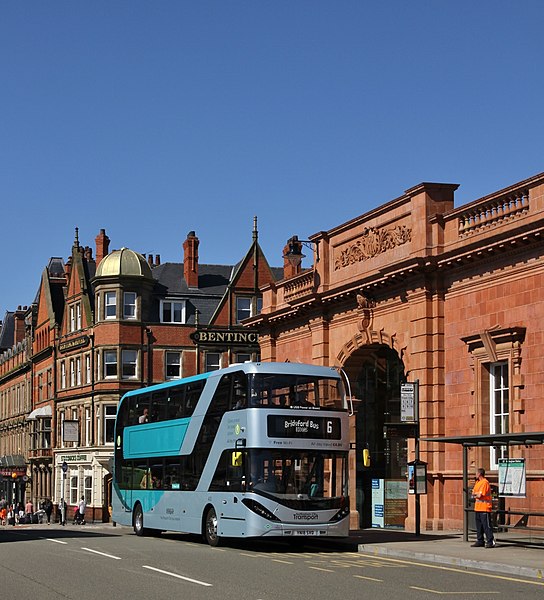 (c) 1999 – 2021 Trapeze Software ULC. All rights reserved
Trapeze Group respects your privacy