DAS Anywhere Website Launch
We're delighted to announce that our new DAS Anywhere website is now live. Showcasing the new products, the site is a hub of all the information that you need about the future of the depot.
What is DAS Anywhere?
DAS Anywhere is a Cloud-based suite of products that streamlines operations by placing required functionality into your team's hands whenever and wherever they need it. As an evolution of the industry leading DAS system, DAS Anywhere combines the functionality on which you rely with streamlined workflows and processes, and the freedom to be mobile.
DAS Anywhere Solutions
Yard Manager:
A new concept set to transform the nature of depots.
A mobile solution that breaks down physical barriers
Equips run-out staff with DAS on a Tablet PC, providing the tools they need wherever they are
OnBoard:
Drivers can manage their holiday, check duties, sign-up for overtime, and more
Allows for better communication between drivers and the traffic office
Takes advantage of the latest mobile technology
Offers a simple, user-friendly interface
Auto Allocation:
Automates decisions based on operators' own rules, rather than allocators' individual preferences,
Enables consistency of allocation

Ensures all allocation decisions are as efficient as possible, considering all available information including

cost, route knowledge, driver preference, and driver shift patterns
From webinars to blog posts, the new Depot of the Future site brings everything DAS Anywhere together in one convenient place.
Visit the website here.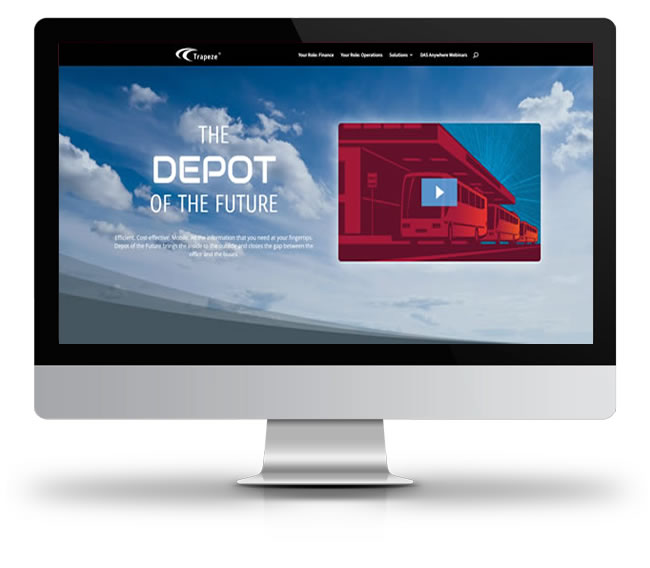 (c) 1999 - 2023 Trapeze Software ULC. All rights reserved
Trapeze Group respects your privacy