5 ways to improve your existing telematics system
Did you invest in telematics hardware, but are still seeing relatively modest returns? Fear not – the investment wasn't wasted! Your telematics hardware is just a box; what really makes it useful is the software it connects to. Here are five ways to get more out of it.
1. Use more data
There's no reason your telematics system should be limited to using the driver behaviour data from the hardware on the bus. By integrating data from other feeds – such as traffic incidents, schedules, real-time, incidents, CCTV and more – you can transform your telematics system into the complete driver improvement tool you always hoped it would be.
2. Set your drivers free
Why limit drivers in terms of when and where they can improve their performance? If you make your driver behaviour data and training resources available online, drivers can log in from home – or wherever else they are – to obtain feedback on their performance and find ways to improve.
3. Use the carrot (not only the stick)
Most telematics systems focus on driver league tables. By taking a more proactive, 'carrot-based' approach, you can use driver behaviour and incident data as part of a true driver improvement process. Drivers can see data relating to where they – and other drivers – have experienced difficulty, and 'drive' a virtual route, complete with integrated Google Maps, Street View and multimedia enhancing the overall experience.
4. Start listening
Telematics is about driver improvement. But have you considered flipping the equation, and thinking about how it can be used to enable drivers to improve operations? Your telematics system is a means of communication with your drivers; by making that channel two-way, you will create a portal through which your drivers can feedback what is happening on your routes. Examples may include potential risks to look out for on a route, or a schedule that could be tweaked to increase ridership.
5. Consolidate
We started this article by talking about the ways to make use of existing telematics hardware. However, at some point, it will make sense to replace existing hardware – at which point consolidation will become a key consideration.
We now offer in-vehicle hardware that not only caters for telematics requirements but also operate as a central communications hub incorporating ETM (fare box, card reader), CCTV, passenger information and counts, Wi-Fi, traffic light pre-emption, destination blinds, voice communications and more. Why buy and maintain all those devices when one will do the job brilliantly – and for a fraction of the cost?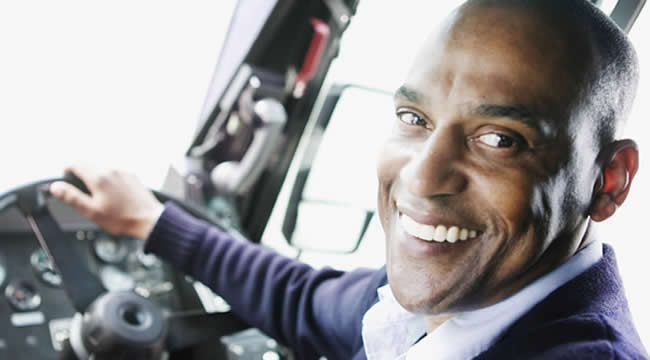 (c) 1999 – 2019 Trapeze Software ULC. All rights reserved
Trapeze Group respects your privacy