The Case for Scheduling-as-a-Service
Gavin John CMILT MTPS, scheduling solutions manager at Trapeze Group, explores why bus companies should consider outsourcing their scheduling services. (This article first appeared in Coach & Bus Week Issue 1398)
Scheduling services are vital across dozens of industries. Consider school and university staff devising timetables for thousands of students and staff members; hospital administrators calculating operations over days, weeks and months. And of course, bus companies scheduling routes in line with everything from contracted coverage, to driver shift patterns, vehicle availability, and legal and regulatory compliance frameworks.
In some circles of the bus sector there appears to be a growing belief that by harnessing big data, artificial intelligence, smart algorithms and specialist software, technology alone will be able to fulfil the scheduling needs of transport providers.
This is a dangerous misconception, firstly because it simply is not true; and secondly, because it invites us to ignore scheduling expertise in favour of software. As a career scheduler and technologist, I know this path leads to inefficiency and waste in the short term. It also risks leaving bus companies poorly equipped to adapt to future challenges, such as changes in demand resulting from predicted modal shift, and the emergence of new operating models following the publication of the 2017 Bus Services Act.
Technology does have a vital role to play in efficient scheduling – both now and increasingly in the future – but it must be utilised in harmony with scheduling expertise. If I have learnt one thing from my years in the bus industry, it is that expertise aligned with technology will easily outperform any algorithm every single time.
So how do we bring them together? That's the question this article aims to answer.
The scheduling skills gap
The bus industry is heading towards a worrying scheduling skills gap. Our sector, once packed with talented experts, is becoming short on depth, as older schedulers approach retirement, and too few replacements come through the ranks. Furthermore, while technology is undoubtedly extending and enhancing the possibilities of scheduling, it is also simultaneously making it a more specialist pursuit, because success is now dependent on a combination of increasingly rare scheduling skills and the ability to use specialist technology.
The rarity of such individuals is another reason why we cannot allow technology to completely own this space – because it reduces the career opportunities for a new generation to enter. So is there a way to harness technology to help people to do more, empowering existing schedulers while creating an industry for new talent to enter? Absolutely – and I believe outsourced scheduling services could be the key.
Effective scheduling: the power of three
Let's take a closer look at what effective, innovative bus scheduling actually looks like. For this, three key areas need to come together.
First is scheduling expertise – the human element. Bus scheduling requires a deep and sophisticated understanding of the bus company, drivers and local geography. A significant degree of nuance and agility is required, which simply cannot be captured effectively by a computer alone.
Second are the powerful algorithms which lend unparalleled horsepower to the scheduling task. The best algorithms are able to rapidly process huge numbers of 'what if' calculations in order to land upon the most efficient schedule – but, ultimately, they still need to be directed by an informed and experienced expert.
Third is technology expertise, which acts as a link between the scheduling expert and the algorithm, using knowledge of the scheduling system to derive maximum efficiency.
And this is the key point. This delicate combination – and bridging – is increasingly difficult for bus companies to nurture in-house.
Why outsource bus scheduling?
Delivering genuine efficiencies and improvements from existing bus schedules – or developing quality new ones from scratch – requires a series of detailed process reviews, carefully balancing the three areas outlined above. This takes a great deal of time, effort and attention, and in reality is usually more sensibly allocated to a dedicated and focused external individual or team, rather than added to the already heavy list of responsibilities held by internal staff.
Additionally, those process reviews are often more effective when informed by data and experience from external projects. Third parties tend to be better placed to easily draw on wider sources of inspiration, having worked on a greater variety of projects.
It is also important to remember that an outsourced scheduling service offers greater flexibility, covering modest provision of additional resource to support an existing internal team, right through to comprehensive services directly covering all aspects of scheduling. The flexible nature of outsourcing means that such services can be scaled up or down as required – for example, to deal with holiday periods or tenders.
Then there are technological skills to consider. As outlined above, a key factor in effective bus scheduling is technology expertise which can bridge the gap between in-depth knowledge of the scheduling requirements of a particular service, and the algorithms in use. But technology expertise also means familiarity with the system itself – whether that is Trapeze, Omnibus or any other. The advantage of outsourcing Scheduling as a Service is that you have access to substantial skills and experience regardless of which system is in place.
Finally, it is also worth remembering that the Department for Transport's commitment to providing a bus open data digital service for the UK will introduce requirements for smaller bus companies to present data in ways that may be unfamiliar or difficult for them to achieve. Again, outsourced scheduling experts can support and enable this.
Ultimately, of course, the goal of outsourced scheduling support is to achieve efficiency and cost savings for the bus company in question – and these can be huge.
What does a Scheduling-as-a-Service project look like?
The theory is outlined above, but what does an outsourced bus scheduling project look like in practice?
With this model, an external expert works alongside the existing scheduling team, focusing both on the short-term requirements (building new schedules or managing a busy period), and supporting longer term concerns such as bridging any technology skills gaps, or industry changes that may impact schedule production.
When I have undertaken Scheduling-as-a-Service work in the past it has always been done on-site. In the future, as Cloud-based software becomes the norm, remote work could become more common, though I believe it will always be important for the expert to visit the depot to work alongside the scheduling and commercial teams.
Once the initial batch of schedules have been produced and are proven to be both compliant and optimal, the existing scheduling team can usually manage daily requirements on an ongoing basis, with external support only required for specific issues or busy periods – at which point the service can resume for as long as required.
Conclusion
Scheduling-as-a-Service is a cost-effective way to enhance an existing scheduling team with additional resource and the best available tools, ensuring schedules are optimised while meeting the needs of any new legislation such as Bus Open Data changes arising from the Bus Services Act.
With this approach, bus companies can combine their skilled local experts with technological expertise which truly understands what scheduling and software in combination can achieve. The relationship between business need and practical delivery can be foregrounded – and ultimately, more efficient services are developed.
Looking further ahead, this approach could actually help to address the trend towards that worrying skills gap discussed earlier. By investing in people and technology together – and providing them with the skills and support needed to be effective – we can encourage a new generation of schedulers into the industry, building a healthier future for us all – one based not on algorithm or human resource alone, but on the uniquely powerful combination of the two.
Gavin will be hosting a free webinar on this topic on Wednesday 26 June. Click here to register.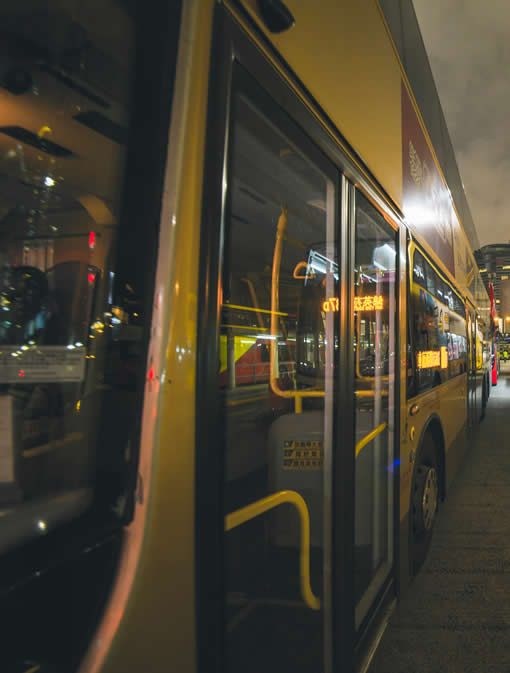 (c) 1999 – 2019 Trapeze Software ULC. All rights reserved
Trapeze Group respects your privacy