Signs you are paying drivers incorrectly – and what to do about it
Payment of drivers is one of the most critical elements of any bus company, yet one of the hardest to get right. Management of payments – accentuated by countless individual driver terms and conditions and TUPE regulations – is now so complex that the challenge of getting it right is often ignored. Inefficiencies have become accepted as an inevitable by-product of delivering bus services.
This acceptance is masking a dangerous reality: in many bus operations across the country, managers simply do not know if drivers are being paid the correct amount. The scale of the issue – unmeasured in the majority of depots – is huge.
The long-held justification for not addressing this issue is simple: 'you don't know what you don't know'. But that argument no longer holds sway for two simple reasons: Firstly, you actually can find out if you are paying drivers the right amount. And secondly: you can't afford not to.
In this article I outline the tell-tale signs that you are not paying drivers correctly, and suggest best practice to address the issue. I hope you find it useful.
Spotting the unknown issues
The difficulty of unknown issues is that they are, well, unknown. How do we identify unknown incorrect driver payments? After all, if we knew drivers were being paid incorrectly we would stop. Here are some things to look out for.
Key Indicators
Unprofitable routes: Put together a business case and won the tender; only to find you can't deliver expected profits? Your costs are probably higher than they should be.
Losing routes: Losing tenders because a competitor is cheaper? They probably have better cost control. Given that drivers often account for half of all operational costs, driver payments are a likely factor.
Patterns: Frequently seeing the same duties left uncovered, or drivers in the same swap patterns? Drivers can be very sharp at spotting profitable routes and exploiting opportunities presented by shift swaps.
Investigate & Analyse
If you have identified a potential problem it is time to investigate. Take a snapshot of the work allocated on a given day, randomly allocate it to five other drivers, and then compare efficiency. While it is easier to allocate outside of the 'pressure cooker' traffic office, don't look for excuses: good allocators, well trained and armed with the right tools, allocate work efficiently every time.
In my experience, legislation concerns are a major cause of inefficiency, as most allocators understandably exercise caution regarding working hours and driver safety. While safety is of course paramount, working way within the margins reduces efficiency. Technology can have a huge impact here, taking care of legal parameters and simply leaving allocators to schedule efficiently. More on this later.
If your test says your allocation team is performing perfectly – congratulations, it sounds like you've got some great people! However, in my experience there aren't many around – and they are becoming rarer, as experienced allocators retire and many new recruits aren't of the same calibre. Nevertheless, always run the test on a wider set of data, as decision quality often becomes strained under duress.
Found inefficiency? Don't focus on fixing the individual instance (yet). At this stage it is more important to understand the scale of the issue and implement procedural corrections to address the cause. Take a cut of data; identify the cost implications, and then extrapolate. What does this tell you about the cost of inefficiency across the depot? I have often seen problems account for 5-10% of overall operational costs. What does that figure look like for you?
Best practice in driver payment
Let's consider best practice in driver payment and how it can help.
Investigation and analysis
The most critical aspect of best practice is reporting and analysis – this underpins everything else, as you can't improve if you don't know what needs addressing. Often I speak with operators who know what drivers are paid, but have no means of understanding how they got to the final figure. This makes it impossible to interrogate and challenge decisions in order to increase overall efficiency.
I encourage operators to review all available data relating to driver payment. Trapeze's Duty Allocation is unrivalled here, though you should use whatever information you have. Review the data, identifying payments for straight through pay, three timer penalties, walking time, and minimum overtime guarantees – they all add up.
Drill into the data, challenging why it was paid – a tricky task, as at a glance everything looks right; it's only by digging down that you find the answers. To do this you need a way of tracking payments as the rules 'fire'. At Trapeze we have a tool called Driver Payment Analysis, which means that for any given driver, on any given day, we can see the rules that impacted a driver's pay. Thus armed, it is relatively simple to check the rules and understand how efficient the allocation was.
Inefficiencies are not usually obvious: they tend to bubble away beneath the surface. But the figures involved are huge. During one payroll rule review I unearthed around 200 misfiring rules at just one site. I know of an operator where this exercise yielded a 6% cost reduction in the first year; at another it was estimated at over 10%.
Clear and defined Terms and Conditions
Terms and Conditions are an allocator's nightmare: there's a tangled mass of rules, usually historically based, easily blurred and confused, and stored in an ad hoc manner. This is a huge problem, as regardless which technology you use, you can only police rules if they are clear.
It is essential to review, clarify and document all rules – and consolidate them wherever possible. Though challenging, the latter is achievable: I have seen several depots consolidate payment rules as part of a negotiation regarding improved offers, and some Trapeze customers have done so alongside investment in driver self-service technologies that immeasurably improve drivers' lives.
Training, training, training
Whenever I undertake bus depot consultancy, training is always top of mind. So many modern traffic office employees haven't been through the same learning curve as their more experienced colleagues (who often went from conductor to driver, and then driver to inspector, before being introduced to the traffic office). Worse still, they are often victims of 'cascaded training' – a form of developmental 'Chinese whispers'.
The result is not only catastrophic for the traffic office's efficiency; it also denies the workers the opportunity to maximise their potential. Effective training is a critical tool for enforcing organisational strategy – whether focusing on lost mileage, absenteeism, or driver retention.
And what about your drivers? Some operators aim to cross skill drivers on multiple vehicles and routes, while others prefer specialisation. Whichever approach you take, it is critical to obtain the business intelligence to determine what's right, train your drivers to meet that approach, and implement a system that pays without interpretation.
Reporting
My final best practice may seem simple, but it is so rarely done well. I encourage you to take control of your reporting; don't wait for reports to be given to you, and don't simply do what has been done before. Identify the data you need, then go and find it.
Always challenge what a report is telling you. Remember: a report is a tool to aid improvement, but what you do with the information is up to you. And finally, challenge what is done with that data: often it will be nothing to do with your department. Perhaps the data indicates the schedules aren't right, or that the line of the route needs adjusting. Reporting is a means to challenge councils and other stakeholders – but it's up to you to work out what to do with it.
Technology to help
As a Trapeze employee, I am biased here – though I became a convert back when working as a traffic office manager, long before I thought about working for a supplier.
As fantastically supportive as technology is, its potential remains unlocked in many bus depots around the country. Too many operators are either not using technology; not using the right technology; or using their existing technology imperfectly. When considering technology for your duty allocation requirements, I believe there are two essential considerations – covered in the next section.
The right tool for the job
Duty allocation is a specialised function that requires a specialised tool – it's too important to settle for less. If this article has made you consider the merits of duty allocation software – or whether your present tool is up to the job – get online and do some research. A good Duty Allocation system will pay for itself in one to two years – perhaps less if your operations are unusually inefficient. The wrong allocation tool will fail to deliver the required savings, and likely set you back years in terms of making the right investment decision.
The right expertise
As I hope this article shows, driver payment is hugely complex; it requires technology investment accompanied by industry expertise to help you review processes, identify improvements, and then implement them within your present organisational structure. The right supplier will be able to offer a fixed term consultancy review that will show exactly what you could save and how. Regardless of which software you use – and whether you choose to invest further or not – this is the best small investment you could possibly make.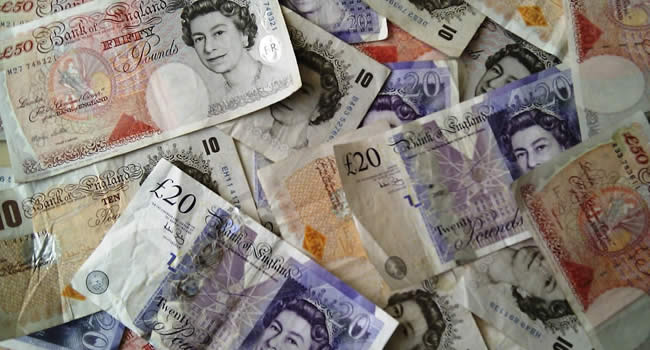 (c) 1999 – 2019 Trapeze Software ULC. All rights reserved
Trapeze Group respects your privacy