Why Accurate, Real-Time Passenger Information Provides a Better Public Transport Experience 
Find out why accurate on-board information provides a better passenger experience – whether they are on a bus, tram, train, or ferry.
When your public transport network runs efficiently with frequent services and on-time performance, life is great. People travel, the service runs smoothly, and you hear little from the travelling public. Good news doesn't make headlines!
But when things go wrong, they will definitely let you know! The things that annoy passengers the most are waiting for a service that is running late, missing their connections (and the increased travel time), and disruption to their travel plans. Passengers are always looking for up-to-date information on what their service is doing to allay concerns or mitigate the effects of service issues. If the wait for their service becomes too long, or a lack of information makes it seem too long, they will abandon their journey or move to an alternative service, resulting in further delay and dissatisfaction.
Customer satisfaction is therefore closely linked to the information provided, as it is to service reliability. Delivering this value is a two-stage process:
We need to receive the right information and provide it to the right people, and
The information needs to be provided in a way that those people can act on it.
How to Provide Acurate Information
An Intelligent Transport System (ITS) does exactly this – providing the right information to the right people. First, it equips drivers with comprehensive real-time information and automates many routine driver tasks with its Automated Vehicle Management (AVM) capabilities. The system calculates for connecting services, the consequences of possible holding actions, driver layover times, and network delays. It then determines if the waiting receiver vehicle should hold longer for the feeding service, or depart to maintain the timetable or headway.
The system feeds the connection status across the system, including to onboard passengers via information displays and selected mobile apps.

The result is better quality services, better information, and increased passenger satisfaction. The driver can immediately view connection status information on the interactive driver display. When the vehicle is equipped with passenger information displays, the same information is shown to commuters.
AVM supports connection protection not only between vehicles and across multiple operators, but also across different modes of transport – for example, displaying information in vehicles approaching the bus or tram stop, railway station or ferry terminal about the status of the connecting services. Information can also flow between these different forms of transport, so they know about the status of multimodal connections.
Integrating Data
Integration starts with the onboard computer, working with a data supply that defines where and when to travel, and the actions required at different positions along the route. This plan is supplemented with passenger information, service priority, destination control and other in-vehicle actions. By automatically controlling this information, the AVM system provides a more consistent and reliable information flow, allowing the driver to directly control their service.
Using GPS, odometers, and other sensors to track the vehicle, location information is sent to the control centre in real-time. This lets network controllers view the performance of multiple services, and the relationship of those services with one another. Additionally, the ITS and AVM systems combine to deliver headway, route diversion guidance, optimised passenger information and other advanced capabilities to enhance overall passenger comfort.
With complex networks, the consequences of disruption can be significant, and the need to have coordinated and centralised control is amplified. Incident response tools enable predefined operating procedures to be activated, providing a consistent and structured response. Combining predefined plans within ad hoc responses maximises the response efficiency and facilitates the return to normal operations.
Predictions and Accurate Information
Since the control centre knows when each bus, tram or ferry on the route arrives at each stop, the headway to the vehicle in front can be calculated and displayed to the driver when they arrive at the stop. This helps the driver maintain the target headway interval. For example, if vehicles are too close, one or both can hold at the stop for extra time to maintain the planned gap.
For public transport, history is often a reliable predictor of the future. Similarities in travel patterns can be found between days and seasons – for example, standard working days, or summer holiday periods.

These large, temporal datasets can predict arrival times over the next 45 minutes for each vehicle operating a service. 
Tracking all vehicles across the network and collecting this location data in the control centre enables these sophisticated prediction algorithms to provide valuable updates to you and your customers. Even disruptions can be factored in. For example, if all vehicles passing along a certain stretch of the network are experiencing delays, then it is reasonable to predict that following services will also experience similar interruptions. 
For high-frequency services, this history-based prediction is significantly more accurate than schedule deviation alone, giving passengers waiting at stops a more accurate prediction. Similarly, monitoring and managing the headway helps deliver regular services – avoiding the frustration passengers experience when no services arrive for a long time, and then two or three arrive bunched together. 
Automating Route Diversion Guidance
The location-aware, onboard computer can provide the driver with a map display showing where to drive. Whilst not essential during regular services (except during training), when operating during a diversion, the additional guidance helps the driver follow the defined diversion route without needing to contact the control centre for instructions. Freed up from guidance calls, service controllers can concentrate on managing the disruption directly – reducing its impact and severity.
In addition to the standard network, diversions and alternative patterns can be identified and prepared for likely future types of disruption. The AVM system enables these planned diversions to be activated centrally as required. It also offers the ability to create unplanned or ad hoc diversions, considering the actual network and routing restrictions, to enable unplanned disruptions to be managed. In either case, the AVM solution takes the updated planned information and ensures it is cascaded across the various passenger information channels, keeping passengers informed of what is happening.
Optimising In-Vehicle Passenger Information
Automating tasks allows drivers to focus on customer safety and service delivery. An on-board Mobile Data Terminal (MDT) updates the 'next stop' information as the service moves along the route, and the synchronised 'next stop' announcement is produced together with additional information. Where the vehicle is equipped with digital information displays for passengers, these are automatically updated with the destination and next stops – showing special 'alight here' information as well as the status of other services.

Where the system implements connection protection between routes, the status of the subsequent connection can also be shown.
The information screen also provides layout information, particularly at locations with more than one stop on the route. For example, at a large football stadium, each access point might be serviced by different stops. Providing this information within the vehicle (for example, "alight here for Gate 2") directs passengers to the most convenient access point.
Enhancing Passenger Comfort Without Driver Interaction
Other automated features provide additional driver support. For example, when entering a tunnel, passenger lights can be automatically turned on or their brightness adjusted, and announcement volume increased to offset a rise in ambient noise. On exiting the tunnel, the lighting and announcement volume reverts to standard settings. When a service is fitted with external speakers, announcements at different times of day are broadcast at different volume levels, limiting disturbance to surrounding residents at night. In fact, the onboard computer can be configured, from the data supply, to activate and deactivate digital outputs which can be used to control a range of functions within the vehicle, depending on the route and location.
The ITS can also provide an integration point for CCTV systems – monitoring its status, and automatically flagging issues to the control centre. It can provide information to the CCTV including position along the route, as well as GPS coordinates which can then be used to assist in subsequent video retrieval searches – enhancing passenger and driver safety.
Conclusion: Improving Driver and Customer Experiences
The provision of on-board driver information and automation of non-core tasks lets drivers focus on customer safety and the core functional vehicle tasks, minimises distractions, and ensures the control centre maintains a current, accurate operational view. This helps reduce the likelihood of incidents and improves the opportunity for operators to correct a situation before it has an impact on passengers.
Unlike the Trapeze ITS solution, disconnected technology provides basic or non-existent driver control function with limited or no passenger information. With improved efficiency, performance and safety, a functionally rich, modern AVM and ITS solution can control separations on headway routes, manage connecting services and support incident management – resulting in fully informed passengers alighting with a sense of satisfaction and ease.
To find out how ITS technology can help you deliver your customers the service they want, contact us today, and visit our ITS hub.
This article is Part 1 of a series on passenger information. See also: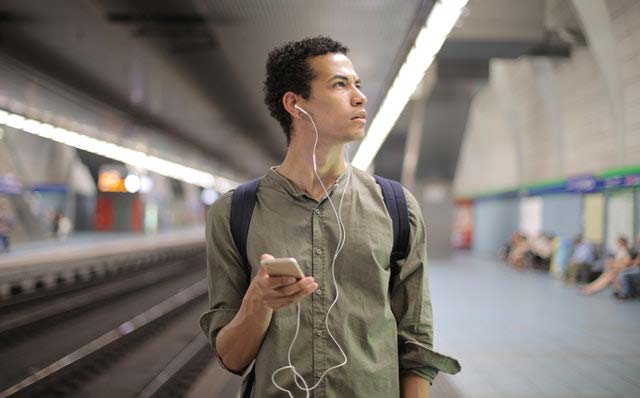 (c) 1999 – 2021 Trapeze Software ULC. All rights reserved
Trapeze Group respects your privacy