Maximum Efficiency for the Morning Run-Out with Yard Manager
On average, a typical depot has to get a bus out every 72 seconds during the morning run-out. As the first piece of the puzzle needed for the rest of the day to run smoothly, this time of the day has a big impact on business performance. When the engineering department is separated from the traffic office, both figuratively and literally, it can be difficult to see the best approach to take to ensure maximum efficiency. 
But what if we could break down the physical barriers, putting engineering and the traffic office together in the place they're needed most: right in the yard through the morning runout. Yard Manager, a module for Trapeze's industry-standard Duty Allocation System (DAS), does just that.  
During the morning run-out, a single bus in the wrong place can profoundly impact the entire operation. We are only too aware that this leads to lost mileage, which is reputationally damaging and, in some places, is a fineable offence. 
But lost mileage can be avoided with Yard Manager, which offers a graphical representation of the depot and allows users to utilise touchscreen capabilities to effectively drag and drop the appropriate vehicle to the right position to leave the garage in the more efficient way. 
Furthermore, Yard Manager future-proofs depots by enabling Operations Managers to proactively plan for and manage electric vehicle charging. It lays the foundations for the implementation of electric buses.  
In upcoming development, it will link to the charging system so the allocation team can see the charge status of every bus, which will need to be considered when scheduling the bus. This enables Operations Managers to plan ahead and reduces the likelihood of a bus running out of charge during its route. 
Yard Manager optimises operations by merging the traffic office with the engineering department. Through this unification, it offers Operations Manager the space to take a step back and see the bigger picture, understanding the impact that decisions have on passengers, other staff, and the bottom line.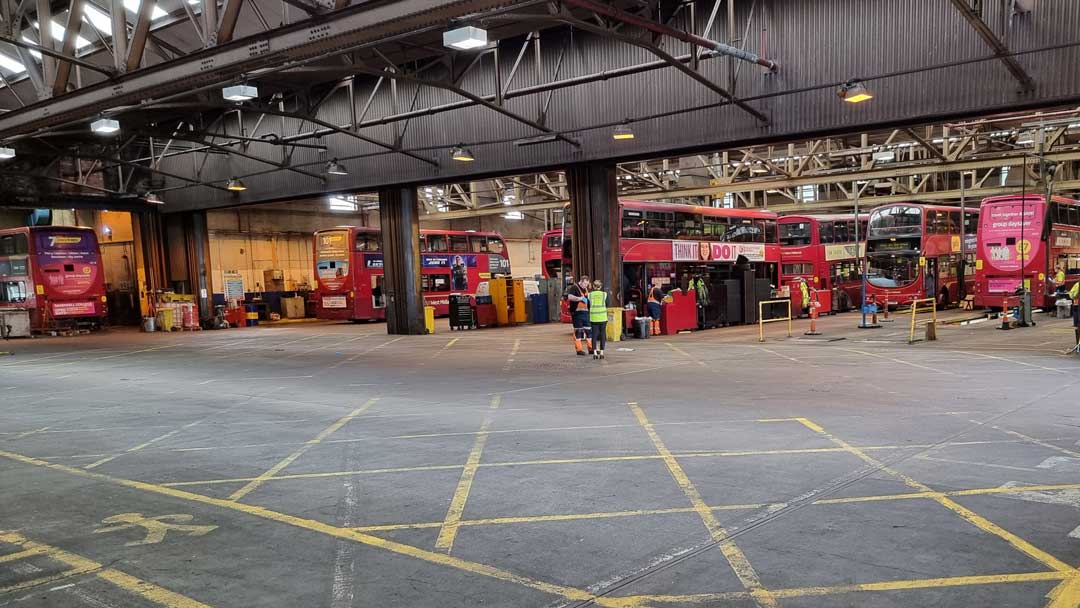 (c) 1999 - 2023 Trapeze Software ULC. All rights reserved
Trapeze Group respects your privacy