The Mobile Depot Dream: How Yard Manager Will Transform Bus Operations
In this two-part series, Pete Adney and Gavin John share their views on how Yard Manager will transform bus operations. In this article, Pete provides an Allocator's perspective, and next Gavin will discuss scheduling and electromobility.
We all know buses must be reliable. As bus managers we go to great lengths to minimise every conceivable risk, from vehicles to fuel and technology. However, we all understand that it is impossible to entirely eliminate the risks posed by people.
Vehicles, machines, and computers do what's expected and are as reliable as the preventative service we apply, but there is always potential for drivers to be in the wrong place at the wrong time, go sick or turn up late – that is simply an unpleasant fact. But if we are to deliver truly robust and reliable services – and be efficient in our operations – we need greater flexibility in how we manage our people and our depots. The way to achieve that is by becoming more flexible – which is why I am convinced that Yard Manager is a transformative technology solution.
The Challenge
I doubt anybody reading this article needs me to explain the challenges associated with getting buses out in the morning. In London alone there are more than 8,000 buses entering service during the critical AM peak – the city's busier depots may have a run-out pattern with several vehicles departing every minute between 4 and 7am each weekday morning.
Drivers failing to arrive, turning up late, or being unaware of which vehicle they are driving, can have a catastrophic impact on service out. Just imagine the impact of a serious delay during run-out: 13-tonne buses cannot be picked up and moved if a driver is not ready – and the impact can very quickly escalate.
As run-out slips, schedules become late with no capacity to catch up. The impact is felt by the operator, the local authority – and of course the person waiting at the bus stop. And let us spare a thought for the stress this has on the driver themselves.
The Mobile Depot Solution
Having run bus depots myself for many years, I believe the key to successful run-out is having the knowledge in the location where it can affect required change. That means bringing the traffic office into the yard.
While the focus of garage managers changes through the working day, by far their greatest challenge is getting morning services out. After all, if the buses are on the road there is a good chance of them maintaining mileage throughout the day ; whereas fighting to recover a late run-out is often a losing battle.
So let's return to the scenario from earlier, where a driver is sick or running late. By equipping depot staff with technology on the ground, they have everything they need to manage developing issues.
Yard Manager places DAS into managers' hands, moving this critical point of interaction between the manager, driver and the vehicle to where the vehicles are – the yard. In doing so, it provides managers with the information they need to make fast, fully informed decisions.
I am so excited about Yard Manager because I can see its potential to transform the very nature of our depots, enabling managers to rapidly reassign vehicles, routes and drivers, keeping the run out to schedule, and ensuring services are delivered as scheduled.
As an extension, I also believe Yard Manager lays the foundations for an even greater evolution: the truly mobile traffic office – but that is a conversation for another day.
Do you agree that Yard Manager could transform our bus depots?
Electromobility is Coming - Master it with Yard Manager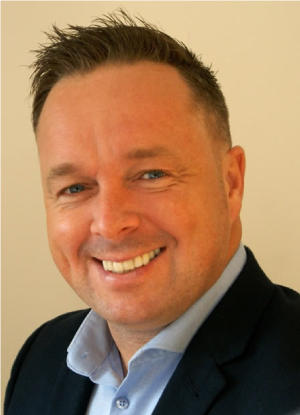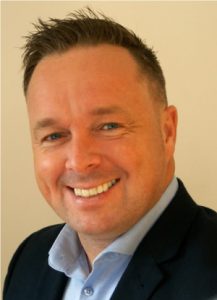 Product Manager Gavin John points out the role of DAS Anywhere: Yard manager in the Electromobility future.
(c) 1999 – 2021 Trapeze Software ULC. All rights reserved
Trapeze Group respects your privacy