Electromobility is Coming – Master it with Yard Manager
In this two-part series, Pete Adney and Gavin John share their views on how Yard Manager will transform bus operations. In our previous article, Pete Adney explained how Yard Manager will transform bus depots by mobilising the traffic office. This time, Product Manager Gavin John points to its role in the Electromobility future!
As my colleague Pete Adney has already explained, Trapeze's new DAS Anywhere: Yard Manager has enormous potential to help bus operators in the immediate future, by reducing operational costs by mobilising bus depots. However, I believe its impact could be even greater in the longer term.
Electromobility is on the horizon. This development will present many opportunities – and just as many challenges! We will all have to adapt very quickly in the months and years ahead as we seek to take advantage of the benefits associated by this technology.
But while I think we can all sense an opportunity to improve passenger experience through Electromobility, the reality is that those of us involved with managing operations will first have to identify how to navigate around initial potential teething issues – and it is here that I believe Yard Manager will have an impact.
Eliminating Risk
Any new approach means the introduction of new risks – and therefore requires new mitigations. When it comes to Electromobility, the depot is the start point for the entire operation. My team can provide powerful algorithms that ensure schedules are completely optimised, but if the vehicles aren't charged then they won't be leaving the depot!
Imagine the nightmare scenario where buses are unable to get out on the road due to a failure in the power supply overnight. An issue here, if not addressed, will very quickly escalate, leading to major disruption across the entire network. Vehicles won't go out on time, services will run late, and operators may well incur fines for not meeting KPIs.
Of course, this is not something any of us have ever encountered with diesel – but it is something we have to conceive of with Electromobility. We need technology to provide the fail safes that will ensure our buses are out on the roads when we need them.
Yard Manager for Electromobility
Trapeze's Yard Manager, the first module to be developed within DAS Anywhere, minimises charging risks by alerting supervisors and engineers of any faults in the charging system or on-board equipment. The system offers alternative solutions to overcome any issues identified, for example assigning different vehicles to particular routes, or changing the run-out order.
Yard Manager enables users to instantly see how much charge each bus has, as well as the results of any safety checks, so they can be sure all vehicles are fit for service that day. By taking a proactive approach to maintenance, the system ensures operators can avoid further problems developing through the day, avoiding further disruption and delays.
Finally, Yard Manager can assist with the planning depot layout to account for electric vehicles. By generating dummy run -out scenarios to highlight potential 'pinch points' in existing plans, the system helps garage supervisors to identify appropriate charging points that facilitate efficient run -outs and avoids potential disaster scenarios where charged vehicles are blocked in by uncharged ones.
As I hope this article has shown, Electromobility is coming, and Yard Manager can help bus operators to manage its challenges and take advantage of its benefits.
The Mobile Depot Dream: How Yard Manager Will Transform Bus Operations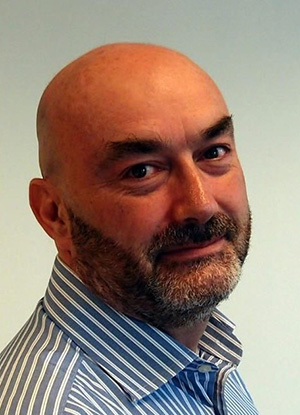 Pete Adney explains how DAS Anywhere: Yard Manager will transform bus depots by mobilising the traffic office.
(c) 1999 – 2021 Trapeze Software ULC. All rights reserved
Trapeze Group respects your privacy